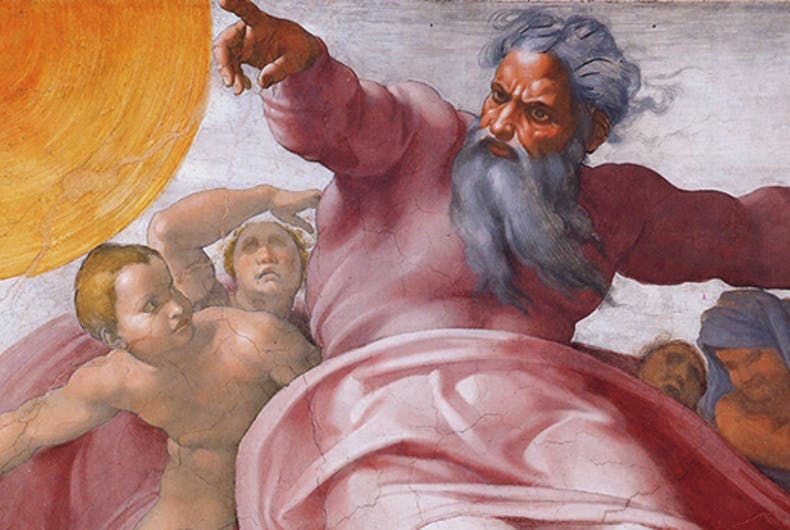 Daniel Villarreal from LGBTQ Nation reports on an unfortunate episode between God and Twitter.
You may not have realized this, reports LGBTQ Nation, but God has a Twitter account (@TheTweetOfGod). It's a satirical account (of course) with nearly six million followers whose foul-mouthed tweets largely mock Trump and conservative Christian hypocrisy.
God regularly tweets in support of LGBTQ people. But one recent pro-LGBTQ tweet got him suspended by Twitter… and God was not happy.
God's tweet in question, issued January 2019, said, "If gay people are a mistake, they're a mistake I've made hundreds of millions of times, which proves I'm incompetent and shouldn't be relied upon for anything."
Several months after issuing the tweet, Twitter said it had found the tweet violated their community standards and temporarily suspended the account.
READ WHAT HAPPENS NEXT HERE:
https://www.lgbtqnation.com/2019/06/twitter-deleted-god-making-pro-lgbtq-tweet/