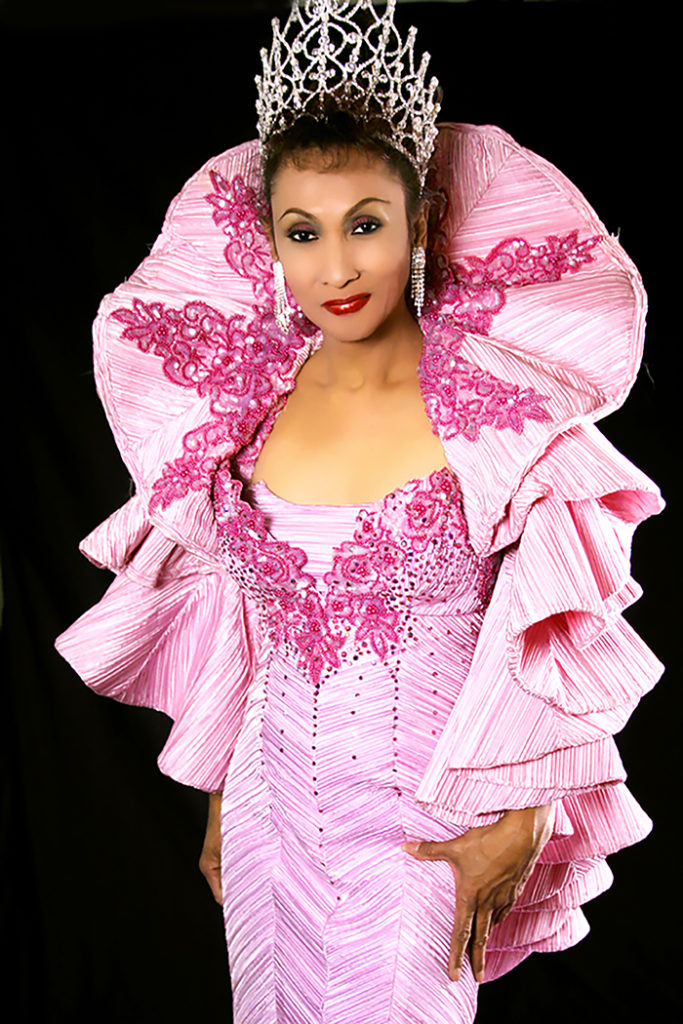 LONG BEACH
GRAND MARSHALS CHOSEN FOR LONG BEACH PRIDE
The Long Beach LGBTQ Pride Festival and Parade, celebrating the 50th anniversary of the Stonewall Riots, will take place May 18 and 19 at Marina Green Park and Rainbow Lagoon along Shoreline Drive, reports www.Qvoicenews.com.
The Long Beach Pride Parade grand marshals are actress Kate Linder, Long Beach native and former Miss Gay Pride Long Beach, Delta Work, the nation's largest statewide LGBTQ civil rights organization Equality California, Long Beach Unified School District's Board of Education's Megan Kerr, chair of Los Angeles' Human Relations Commission Transgender Advisory Council and a founding chair of West Hollywood's Transgender Advisory Board Karina Samala, former board member with the Long Beach LGBTQ Center Mario Ernesto Gonzalez and transgender and LGBTQ activist Oliver Nieto.
For more info visit: www.longbeachpride.com
WEST HOLLYWOOD
WEHO VOTES TO FUND FENTANYL TESTING STRIPS 
The West Hollywood City Council voted unanimously last month to allocate $20,000 in funds for the use of fentanyl testing strips in preparation for the coming pride season. The city will give $5,000 and $1500 to the Los Angeles LGBT Center and AIDS Project Los Angeles, APLA, respectively. The decision to provide funding for the strips comes as the community faces an increase in opioid-related deaths and emergencies over the past year.
LOS ANGELES
LA LGBT CENTER HOSTS SIMPLY DIVINE
The LA LGBT Center brought together over 80 of L.A.'s most popular restaurants, wineries, spirit vendors, distilleries, and craft breweries to serve at The Center's 14th annual Simply diVine Food & Wine Festival fundraiser last month at Hollywood Forever. The Center is also celebrating the grand opening of the Anita Rosenstein Campus. The new campus will open a new culinary arts training program where LGBTQ youth can learn new skills to help propel them to success in the professional world. In addition, the new kitchen will produce fresh meals for youth and senior residents as well as drop-in clients impacted by homelessness.
PALM SPRINGS
WHITE PARTY CELEBRATES THREE DECADES
White Party, the largest gay circuit party in the U.S., celebrated three decades of music, dancing, pool parties, go-go dancers and a lineup of international DJs and star guests last month in Palm Springs. White Party promoter and producer Jeffrey Sanker paid homage to White Party's early years and invited dance legend Deborah Cox who performed at the Circus T-Dance. Other highlights included a live performance from "RuPaul's Drag Race" contestant, Shangela and Nikki Valentine and Amanda.
OCEANSIDE
PRIDE FLAGS STOLEN AT NORTH COUNTY LGBTQ RESOURCE CENTER
The Pride and Transgender flags were stolen and their flag poles were vandalized at North County LGBTQ Resource Center late last month. The poles were pulled down and twisted into the ground.
San Diego Gay & Lesbian News reports that this is the second time vandals strike at the center in many months according to its Executive Director, Max Disposti. Pictures were posted on Facebook showing the tall flag poles located at Mission Avenue bent to the ground with the Pride and trans flags missing.
Dispisti told SDGLN that Oceanside police and its LGBT liaison were called and they are investigating it as a possible hate crime. This latest occurrence comes on the heels of another Oceanside incident the previous week when a vandal spray-painted a homophobic slur on an elderly gay man's garage.