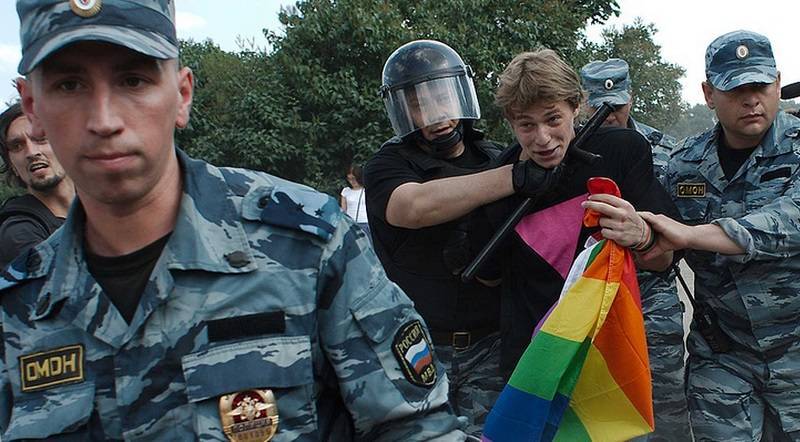 Police in Chechnya have carried out a new round of unlawful detentions, beatings, and humiliation of men they presume to be gay or bisexual, Human Rights Watch said this week.
Human Rights Watch interviewed four men who were detained for between three and 20 days, between December 2018 and February 2019, at the Grozny Internal Affairs Department compound.
Police officials there kicked them with booted feet, beat them with sticks and polypropylene pipes, and tortured three of the four with electric shocks. One was raped with a stick. The men's accounts are consistent with a crime report filed on January 29 with Russia's chief investigative agency by the Russian LGBT (lesbian, gay, bisexual, and transgender) Network, a prominent LGBT rights group, which stated that in December and January, police in Grozny, Chechnya's capital, rounded up and abused 14 men. The report suggested that the true scope of detentions was broader.
Rainbow Railroad has been working with the local gay population, helping them identify safe routes for escape. See how you can help here: www.rainbowrailroad.com.
READ MORE HERE:
https://www.hrw.org/news/2019/05/08/russia-new-anti-gay-crackdown-chechnya