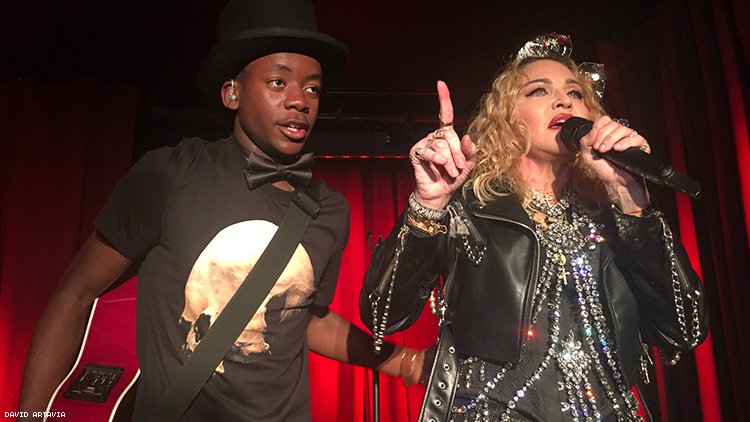 (Photo By David Artavia)
Madonna made a surprise appearance at New York's famous Stonewall Inn on New Year's Eve to kick off 2019, reports The Advocate.
Madonna recently signed on as a Stonewall Ambassador, a program launched by the organization Pride Live last June to elevate awareness of the 1969 uprising.
"Fifty years of sacrifice, 50 years of standing up to discrimination, hatred, and worst of all, indifference. And it all started here, at Stonewall," Madonna said to the crowd.
"Let us never forget the Stonewall riots and those who bravely stood up and said 'Enough!' Enough brutatlity. Enough violence inflicted on this community. Enough stigmatism. Enough oppression. Enough pain and suffering."
READ MORE HERE:
https://www.advocate.com/music/2019/1/01/madonna-surprises-stonewall-inn-nye-speech