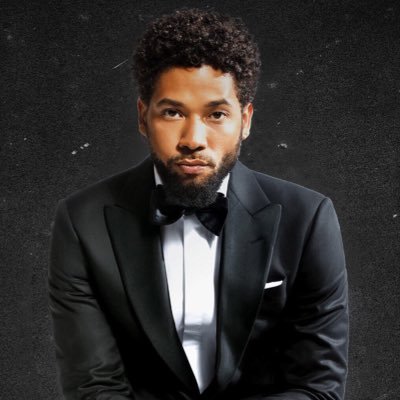 (Photo: Jussie Smollett)
Stars are standing behind Empire star Jussie Smollett after he was hospitalized following a homophobic and racist attack in Chicago early Tuesday morning, reports Harper's Bazaar.
Two unidentified offenders yelled homophobic and racial slurs at the 35-year-old actor, physically attacked him, poured an "unknown chemical substance" on him, and put a rope around his neck, police added, per CNN. Smollett brought himself to Northwestern Hospital and is in "good condition," authorities revealed.
TMZ, who first reported the assault, said that the two attackers also yelled "This is MAGA country" (referencing Donald Trump's slogan, "Make America Great Again") to Smollett. 
After news broke of Smollett's assault, fans, supporters, co-stars, and more flocked to his defense online, reports Harper's Bazaar.
Fellow Empire star Vivica A. Fox tweeted that she's "so angry and hurt" about news of the attack. "THIS MUST STOP!!" she added. "SPREAD LOVE NOT HATE! PRAYERS UP TO U NEPHEW!"
John Legend tweeted, "Sending love to Jussie and the Smollett family after this horrific attack. We support you and pray that you find peace and justice."
Kerry Washington wrote, "DEAR GOD! Prayers and justice for Jussie Smollett."
Billy Eichner tweeted: This is so awful. Sending love to @JussieSmollett.
Matt Bomer tweeted: Sending my love and prayers to you @JussieSmollett. This is unacceptable and they will be brought to justice.
READ MORE HERE:
https://www.harpersbazaar.com/celebrity/latest/a26077446/jussie-smollett-maga-attack-reactions/