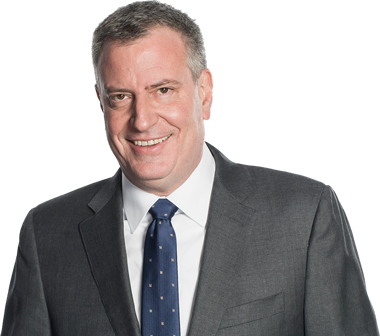 (Photo: Mayor Bill de Blasio)
New York City Mayor Bill de Blasio signed a bill that will allow the city's residents to change their birth certificates to reflect their preferred gender or choose a third nonbinary option of "X," reports The Blaze.
"The LGBTQ rights movement was born in NYC. Today, we're making history again in the fight for dignity and respect," de Blasio tweeted on Tuesday.
"New Yorkers should be free to tell their government who they are, not the other way around," de Blasio said, WLNY-TV reported. "This new legislation will empower all New Yorkers – especially our transgender and gender nonbinary residents – to have birth certificates that better reflect their identity, and it furthers the City's commitment to defending the rights of our LGBTQ community."
READ MORE HERE:
https://www.theblaze.com/news/2018/10/09/nyc-mayor-bill-de-blasio-signs-bill-adding-gender-x-option-on-birth-certificates