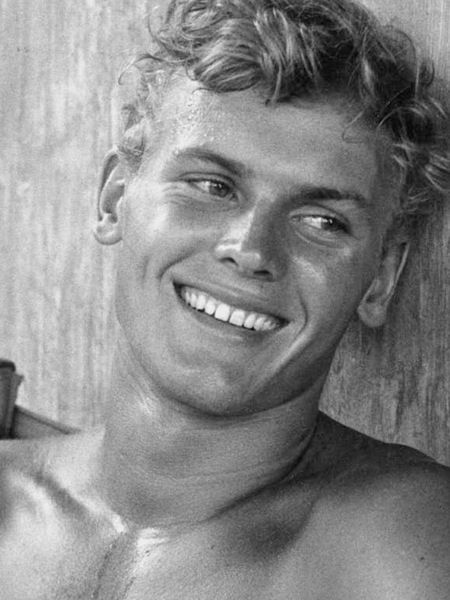 (Photo: Tab Hunter)
The true story of the secret love affair between two of the most popular leading men of Hollywood's Golden Age, Tab Hunter and Anthony Perkins, is heading to the big screen thanks to Zachary Quinto and J.J. Abrams, reports The Hollywood Reporter.
Titled Tab & Tony, the Paramount drama is based on Hunter's first-person account of his struggle to come to terms with his sexual orientation in 1950s Hollywood, an era in which being openly gay was taboo.
Abrams' Bad Robot Productions and his Star Trek collaborator Quinto are producing, along with Allan Glaser, a studio exec turned producer who is also Hunter's longtime partner, and Neil Koenigsberg, a legendary publicist who is the founding "K" in the PR firm PMK.
READ MORE HERE:
https://www.hollywoodreporter.com/news/jj-abrams-zachary-quinto-making-film-tab-hunter-anthony-perkins-1117878