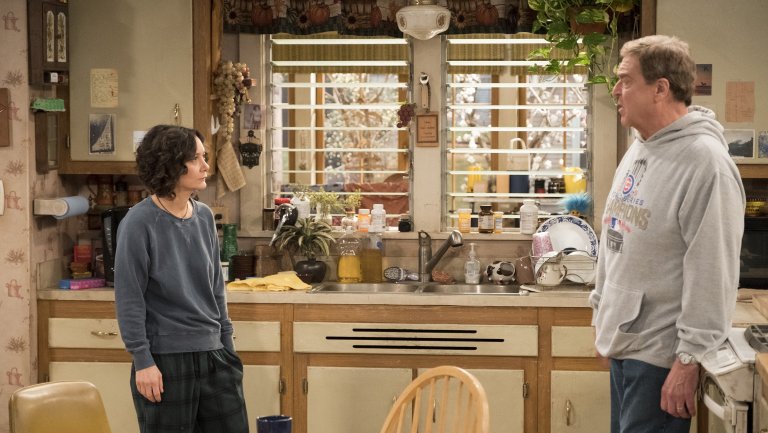 (Sara Gilbert and John Goodman in season 10 of Roseanne. Photo: ABC/Adam Rose)
After canceling the comedy following star Roseanne Barr's racist tweet, the Disney-owned network has found a way to move forward with the original cast, creators and likely crew as The Conners, reports The Hollywood Reporter.
Weeks after its stunning decision to cancel Roseanne, ABC is officially moving forward with a spinoff of TV's current No. 1 series — without controversial star Roseanne Barr.
Following aggressive talks with exec producer Tom Werner, the Disney-owned broadcaster has handed out a 10-episode, straight-to-series order for Roseanne spinoff The Conners (working title), reports The Hollywood Reporter.
The new take will follow the Conner family who, after a sudden turn of events, are forced to face the daily struggles of life in Lanford in a way they never have before.
READ MORE HERE:
https://edit.hollywoodreporter.com/live-feed/roseanne-spinoff-conners-officially-a-go-at-abc-1117397