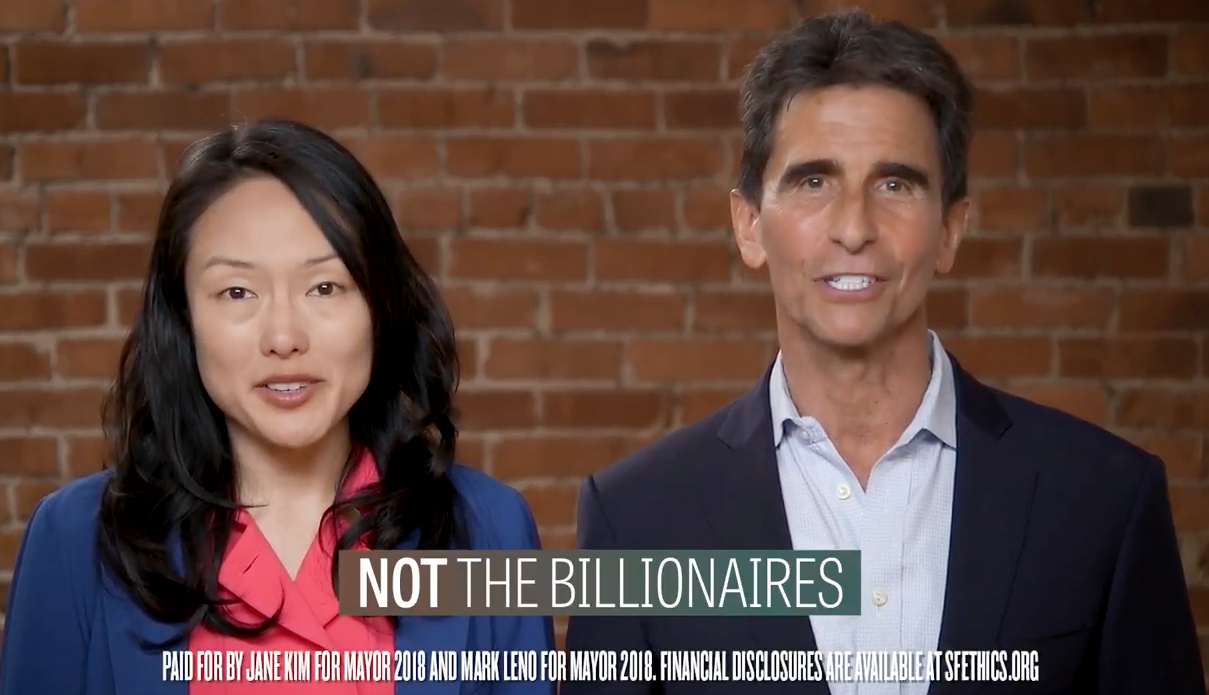 For the first time in history, two major San Francisco mayoral candidates are running a serious, all-out ranked-choice voting strategy—and the outcome of the election will test whether that system works, reports 48hills.
In a press conference this morning, and a newly released ad, the two candidates – Mark Leno and Jane Kim – appeared together to call for a fundamental change at City Hall.
"This is an historic moment," Kim said. "We need to stand together if we believe in change."
The two candidates also denounced the attacks coming from superPACs supporting London Breed.
In the ad, Kim and Leno say they are opponents – but agree that "you should choose the next mayor, not the billionaires," reports 48hills.
WATCH: