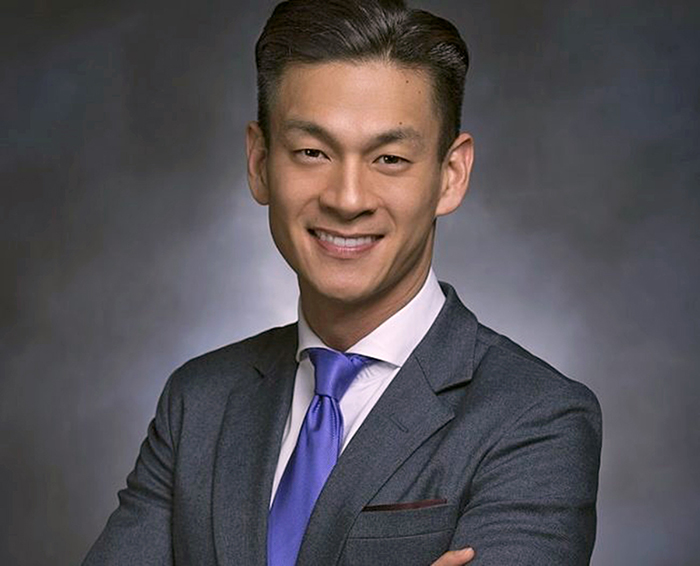 (Photo: Assemblymember Evan Low (D-San Jose), author of AB 2943)

State Could Make History as First in the Nation to Protect Both Children and Adults from Abusive, Ineffective Efforts by Labeling Them 'Consumer Fraud'
SACRAMENTO, Calif. — Legislation to ban efforts to change a person's sexual orientation or gender identity, sometimes called "conversion therapy" or "reparative therapy," passed in the California Assembly this morning with a bipartisan vote of 50-14 (pending additional votes from members who were not present in the chamber at the time of the initial tally). Assemblymember Evan Low's AB 2943, cosponsored by Equality California and the Trevor Project, would make California the first state in the nation to ban these widely discredited practices from being performed on both children and adults.

"So-called conversion therapy is a dangerous, ineffective solution in search of a nonexistent problem, and there's no place for it in the State of California," said Equality California Executive Director Rick Zbur. "Once again, California legislators sent a clear, bipartisan message to the LGBTQ community across our state and around the world: 'You belong.' We look forward to the day when all LGBTQ Californians are protected from these dangerous, fraudulent practices."

AB 2943 would make clear in California law that claiming to be able to change a person's sexual orientation or gender identity is a fraudulent business practice that misleads consumers and exposes LGBTQ people to damaging psychological abuse. The bill previously passed the Assembly Privacy Committee 8-2 and the Assembly Judiciary Committee 8-1, each time with bipartisan support.

"The pain and fear suffered by those who have been subjected to conversion therapy is something that I can personally identify with," said Assemblymember Evan Low (D-San Jose), author of AB 2943. "This legislation finally created accountability for those who claim to provide therapy but are in fact peddling an unfounded and destructive practice."

AB 2943 is co-authored by the seven other members of California's Legislative LGBT Caucus and supported by the American Academy of Pediatrics, the American Association for Marriage and Family Therapy, the California Medical Association, the California Psychological Association and Consumer Attorneys of California, among others. Recently, a group of national organizations representing tens of thousands of licensed medical and mental health care professionals, educators and advocates released a declaration reaffirming the impropriety and dangers of sexual orientation and gender identity change efforts.

The California Legislature acted decisively in 2012 to ban the use of "sexual orientation change efforts" on California minors (SB 1172 – Lieu, 2012), also sponsored by Equality California, becoming the first state in the nation to do so. Since two federal court challenges to SB 1172 failed and the Ninth Circuit affirmed the law's constitutionality, nine other states, the District of Columbia and at least 32 municipalities have banned this practice for minors, reaffirming a growing consensus that this practice is as harmful as it is ineffective.