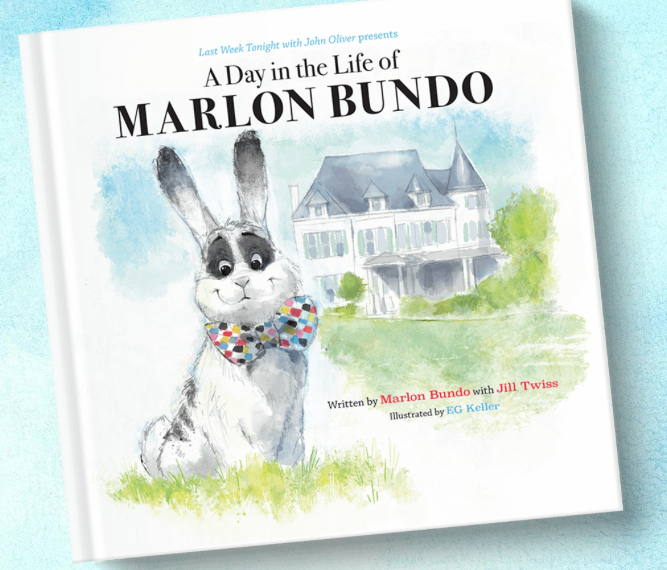 Last Week Tonight host John Oliver spoofed Vice President Mike Pence's children's book Marlon Bundo's A Day in the Life of the Vice President about the Pence family's pet rabbit, reports CBS News.
The original Bundo book was penned by Pence's daughter Charlotte Pence and illustrated by second lady Karen Pence. Bundo will be touring the country (it's not clear which Pence will be taking him on tour), with a stop at the Focus on the Family, a conservative religious organization that had a homosexual conversion therapy program until 2009. It was the Focus on the Family tour stop that raised Oliver's hackles, and inspired the book.
"So congratulations, Pence, you even managed to ruin Marlon Bundo," Oliver said. "Now, none of us can enjoy a book about your rabbit—or can we?"
Oliver took some literary liberties with his version of Bundo's life: the late night host made the protagonist bunny gay, jabbing at Pence's social conservatism, which has put him at odds with the LGBTQ community.
READ MORE HERE:
https://www.cbsnews.com/news/john-oliver-releases-childrens-book-about-gay-bunny-to-spite-pence/