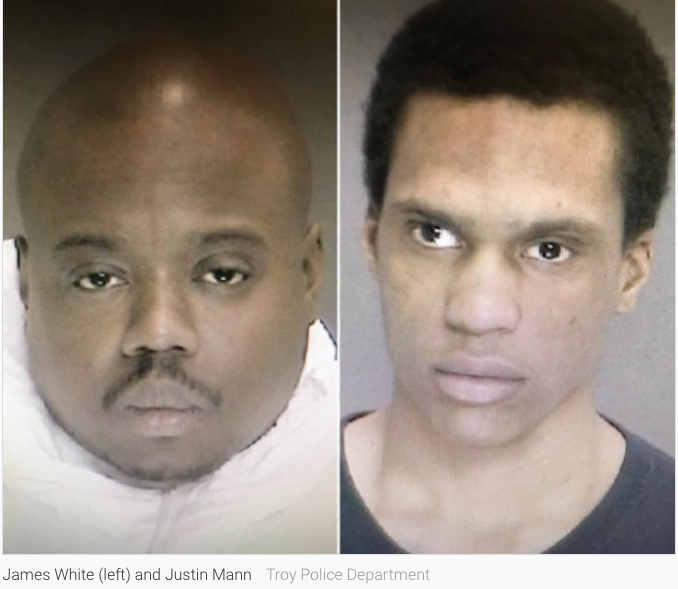 Police have announced that two men were arrested for a quadruple homicide that claimed the lives of a lesbian couple and their two kids in upstate New York, reports LGBTQ Nation.
Justin C. Mann, 24, and James White, 38, both face four charges of first- and second-degree murder. They have both entered pleas of not guilty.
Shanta Myers, 36, her two children Shanise, 5, and Jeremiah, 11, and her partner Brandi Mells, 22, were found dead in their home in Troy, New York, the day after Christmas. Investigators believe they were killed the previous Thursday, December 21.
Their family got worried when they didn't answer the phone, so they asked the property manager to check on them. Police arrived to find the four bound with their throats slit.
Troy Police Chief James Tedesco said that the murder was "the worst we've experienced."
READ MORE HERE:
https://www.lgbtqnation.com/2017/12/two-men-arrested-horrific-murder-lesbian-family/