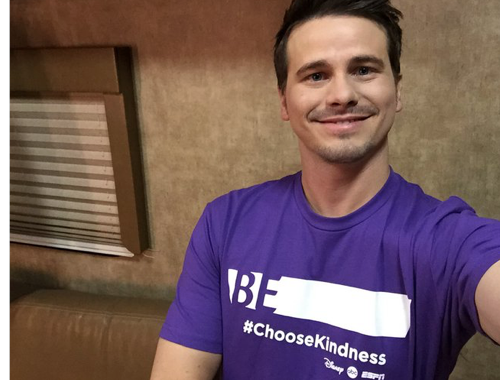 (Photo: Jason Ritter)
Today is Spirit Day, when millions go purple to stand against bullying in support of LGBTQ youth.
Promoted by GLAAD, observers wear the color purple as a visible sign of support for LGBTQ youth and against bullying during National Bullying Prevention Month, as well as to honor LGBTQ victims of suicide.
Plenty of folks have gotten into the spirit, including several familiar faces, reports queerty.com.
Check out the link below to see which celebs are wearing purple and sending their love:
https://www.queerty.com/favorite-celebs-sending-love-spirit-day-20171019