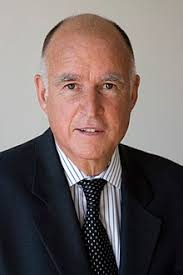 California Governor Jerry Brown has signed Senate Bill 179, or the Gender Recognition Act. This bill adds nonbinary as a gender option on all state-issued IDs, reports  www.gaystarnews.com/
The state legislature passed the bill last month.
California isn't the first state to offer a third gender option, but it is the broadest and most specific. In July, Oregon added 'X' as an option, but only for driver's licenses and ID cards.
The Golden State, however, specifically lists 'nonbinary' as its option and extends to more documents. It also makes the legal process of gender changing on documents easier. Going forward, people won't have to appear in court or obtain a doctor's statement.
READ MORE HERE:
California becomes first state to recognize nonbinary gender on legal documents