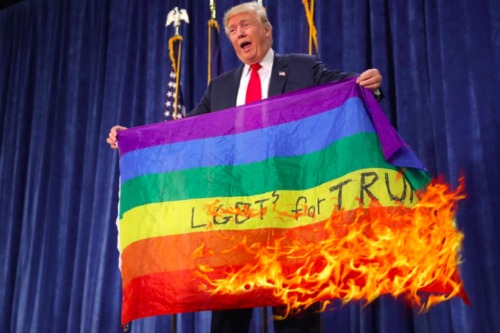 Last week, Donald Trump spoke at a hate group conference. Tonight Donald Trump will be speaking at a Heritage Foundation event about his plan to cut taxes for the wealthy, reports Alex Bollinger at lgbtqnation.com.
Heritage is a far-right think tank that produces logical-esque arguments for conservatives to repeat to the media. While they oppose equal rights for LGBTQ people entirely, their affinity for conversion therapy is particularly troubling.
"Leelah's law, named after a transgender teen who committed suicide, would censor people and hurt children," tweeted Heritage senior research fellow Ryan Anderson in opposition to a law proposed in 2015 that would have banned conversion therapy for minors.
READ MORE HERE:
https://www.lgbtqnation.com/2017/10/group-promotes-ex-gay-torture-trump-speaking-today/