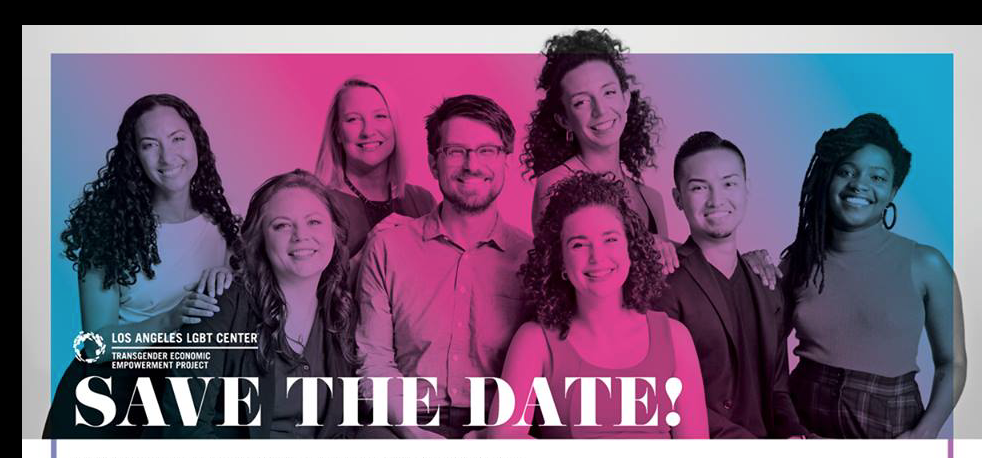 As transgender people face an unemployment rate three times higher than the average rate in the United States, the Los Angeles LGBT Center's Transgender Economic Empowerment Project (TEEP), along with the project's community partner City of West Hollywood, is hosting a job and resources fair specifically tailored for trans people on Thursday, November 9. The annual free fair will take place from 11 a.m. to 2 p.m. at the West Hollywood Park Auditorium, 647 N. San Vicente Blvd.
"Many transgender jobseekers hold college degrees yet they are not being hired solely because of their gender identity or expression," said the Center's TEEP Program Manager Drian Juarez. "We intend to reverse this by connecting qualified applicants with companies that strive for a diverse workplace. I encourage all companies to become a champion of trans people by committing to hiring them."
Since the fair began in 2008, hundreds of trans people have obtained a job because of the fair and companies have met with more than 800 potential candidates from the trans and gender non-conforming community. More than 50 companies and organizations will be at this year's fair.
"We jumped at the chance to participate several years ago and have been back every year since because we are committed to being vocal allies to our transgender friends, family, colleagues, and the wider community," said Team One Director of Interactive Production Michael Nnadi. "The speakers from the community, the organizers, and the candidates of the fair itself continue to inspire us."
Job seekers will be provided with resume reviews and tips, a mock interview clinic, and a photo booth for professional headshots. Participants will then be able to keep their photos with them on USB flash drives donated by UCLA Health Sciences. Jan Perry, General Manager of the Los Angeles Economic and Workforce Development Department will deliver this year's keynote.
For more information about the job fair and the participating companies, visit lalgbtcenter.org/tjf17.