The 18th Annual Mr. L.A. Leather Contest will take place on Saturday April 1, 2017 at the historic Globe Theater in Downtown LA's Broadway Theater District.  Ten men will compete to succeed Mr. L.A. Leather 2016 Jeffrey Erdman. For more info visit losangelesleatherpride.com.
PHOTOS BY DUSTI CUNNINGHAM

FIFI LAFILLE
Mr. Precinct Leather 2017
FiFi was born in the 3rd stall of the 1st floor bathrooms of the Casino de Monte Carlo and was quickly abandoned at the doorsteps of L'Orphelinat de Cannes. She grew up a child of the streets, learning the hard lessons of the world in the different cultural capitals of Europe. However, at some point in her early twenties she found herself back on the Cote d'Azur catering to the needs of various Sheiks and Russian Oligarchs, spending her leisure time on the multi-million dollar yachts found in the harbor.
Finding it harder to keep a steady clientele that were up to her standards, she moved to Los Angeles, in hopes of becoming an Hollywood Star. She can however be found most nights working the corner of Orange and Santa Monica Blvd.

CHRIS RYAN
Mr. Christopher Street West Leather 2017
Chris Ryan was born and raised in Los Angeles. For over 10 years, Chris has worked in the corporate healthcare industry and recently launched a catering business, The Caterer LA.  Chris is an ex-Catholic school boy who was introduced to the leather community when a friend brought him to a 2014 Kinkster event held at the Eagle. In 2015, he created the Black Ball, an awards event benefiting the Los Angeles Band of Brothers, which sparked his drive towards event hosting and created connections that would lead his towards his current title as Mr. Christopher Street West Leather 2017.
Chris currently volunteers at the Los Angeles LGBT Center, Aids Life Cycle, Human Rights Campaign, and The Tom of Finland Foundation.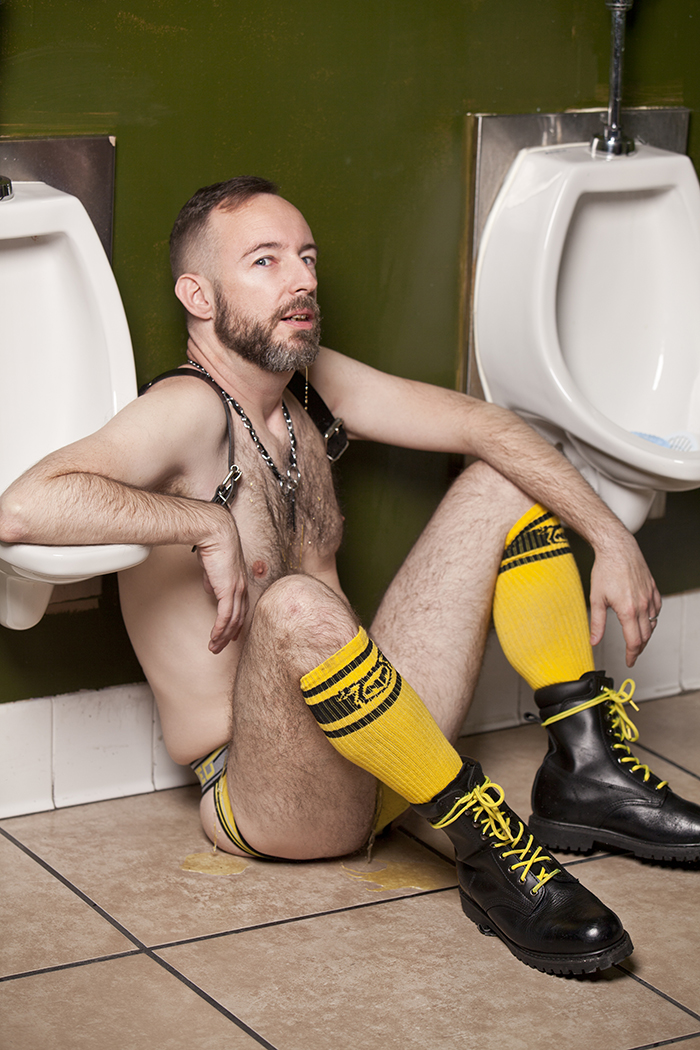 DAVID SANFORD
Mr Sister Leather 2017
David Sanford, aka Pup TeeToe, has been an active member of the Los Angeles leather community for over two years. He volunteered for the Los Angeles Leather Coalition at the 2016 leather pride event, the 2017 Christopher Street West leather contest and is the den daddy for the 2017 Mr. SoCal Leather contest. This was the first contest he competed for in January of 2016 and placed first runner up. He also was a volunteer for Erotic City in 2015 in the pup mosh area as well as other pup events throughout the city. He was the handler for Mr. Sister Leather 2016 at the Los Angeles Leather contest.
In recent months, he has become a founding member of the rebooted Los Angeles Boys of Leather.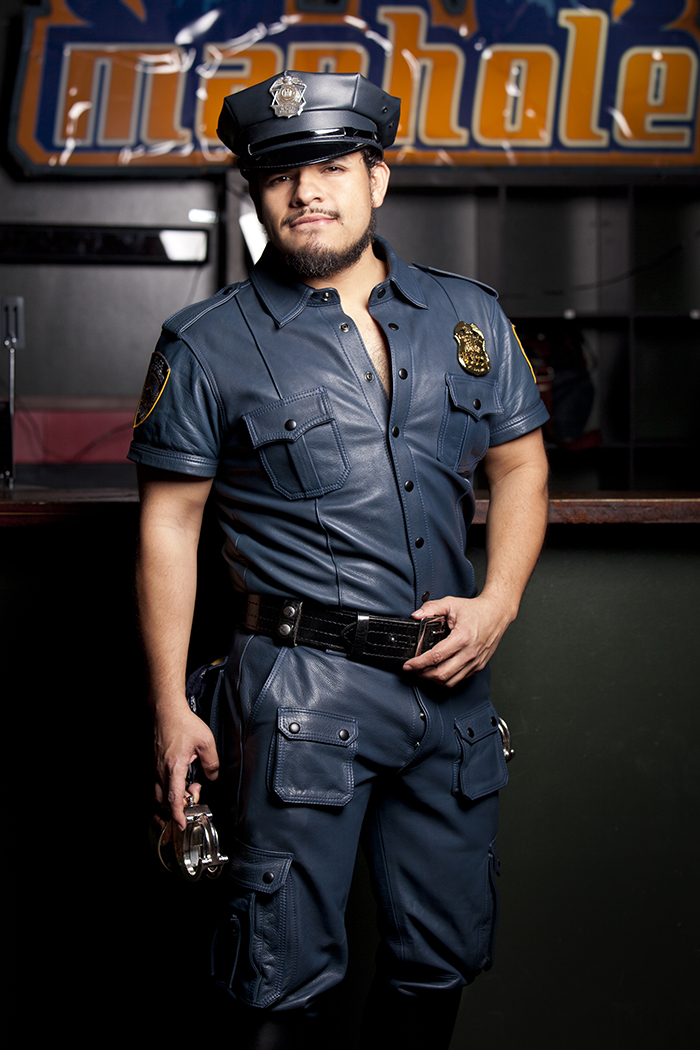 MARCO.A.VALADEZ
Mr. Regiment 2017
Born in Mexico City, Valdez and his family migrated to the US when he was 6 years old. After graduating High School he found a minimum wage job to help support his family. At the age of 27 Valdez became a student USC, majoring in Economics and American Studies & Ethnicity with a minor in Business Entrepreneurship, graduating with honors.
Today he is a  bank analyst, dealing with Corporate Governance, Risk & Compliance. Valdez says that he loves what he does "because I think it is important for LGBT people of color to take space in corporate environment in today's homophobic, racial social structure."
"Overall," states  Valdez, "I want my events to help raise money for the LGBT community while people enjoy and express their sexual identity without shame."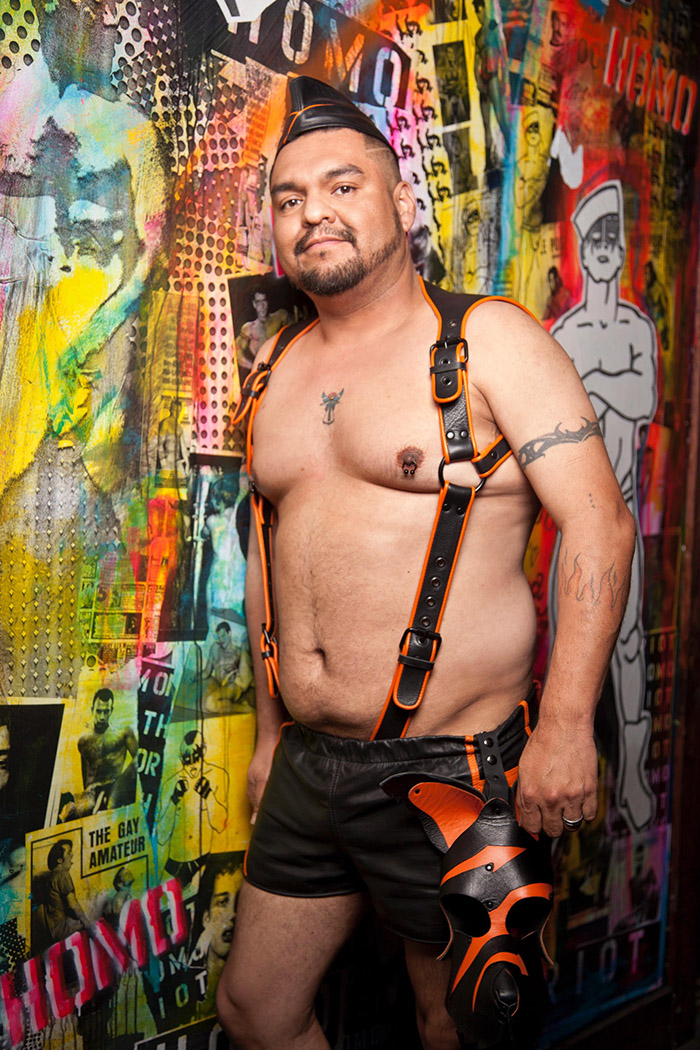 ROMALDO MANCILLA
Mr Sanctuary Leather 2017
"My passion for this community is endless, my love and support can always be found," states Romaldo Mancilla, revealing that "leather has been a part of my life for a very long time now  since I was 22."
Now, with his new title in hand,  Mancilla, says that he has "been on a mission to do even more in the community that has accepted and embraced me… I've even gotten back to my roots becoming a member of the L.A. Boys of Leather, a group that exists as a forum through which self-identified Leather Boys may learn and educate others about the Leather Community."
"I look forward to what else my leather journey has in store, those I will meet, those I can teach, those I can learn from and the great things I can contribute to the community."

JEFF WILCOX
Eagle LA Mr. Leather 2017
Jeff moved from a small farm town outside of Sacramento, CA to Los Angeles in 2003 to finish school at Pepperdine University, in Malibu. He has been working in IT security and compliance since 2005, most notably as Director of IT Compliance for Paramount Pictures and Viacom Inc. He is currently a consultant for entertainment and media companies implementing Cybersecurity and IT Risk Management programs.
A self-proclaimed and proud nerd, Jeff enjoys anything that deals with sci-fi, fantasy, anime, and/or comic books/Manga. One of his greatest pleasures is playing video games where he can experience a number of different fantasies and worlds, both individually as well as with others. When Jeff goes out he can usually be found at The Eagle LA where he feels most at home in Los Angeles.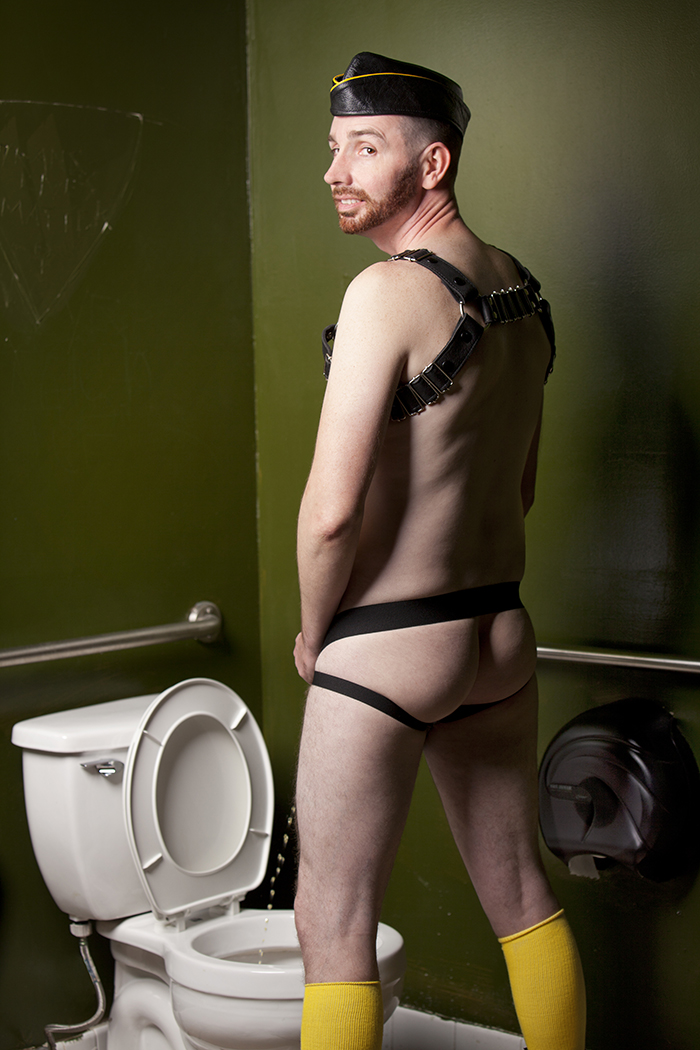 KEN BRADLEY
Mr. SoCal Leather 2017
Ken's journey into leather began approximately 12 years ago upon discovering the play area at a now-defunct bar called Padlock in Phoenix, AZ.  He remained on the sidelines until moving to Long Beach two and a half years ago, where he found a wealth of friends involved in the leather community.  With their encouragement and assistance, he chose to become more involved by running for and winning the Mr. SoCal Leather title.  One of his main goals as a title holder is to expose and invite other people, locally and internationally, to join and discover this tribe as others did for him when he started out on his journey.
Outside of leather, he enjoys video games, pinball, punk/metal, travel and  reading.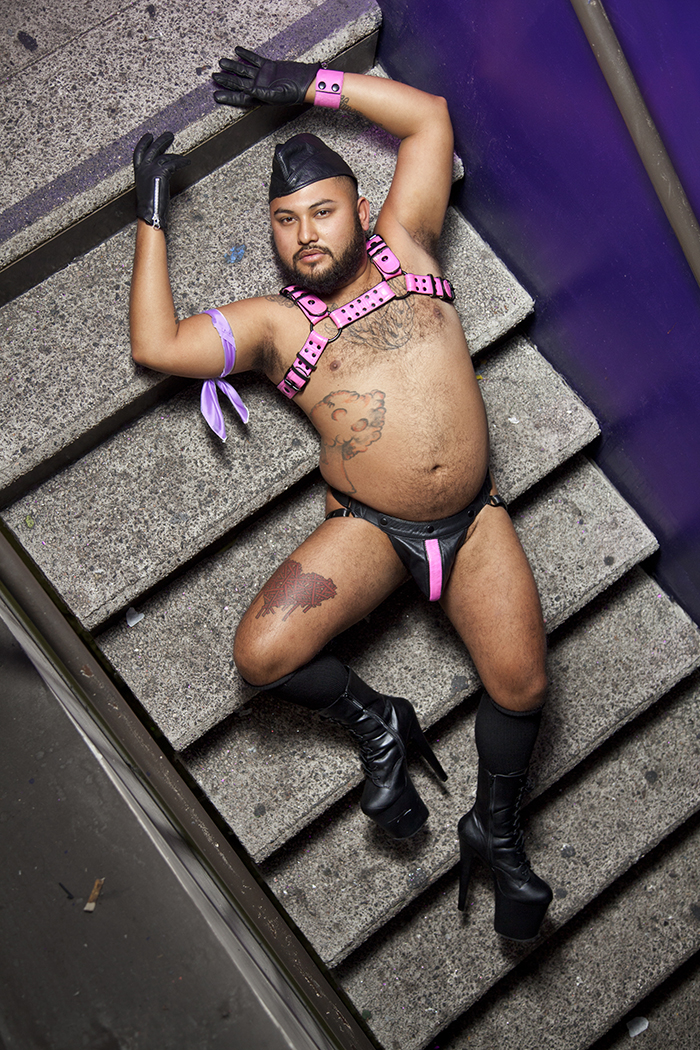 DANIEL SOTO
Mr. LA Leather Bear 2017
Daniel became the youngest fully professed Sister of Perpetual Indulgence at the age of twenty four. He has been working in HIV Prevention for the pst three years, specifically helping young gay men of color access services to help them get ahead in life. He assists uninsured, under-insured, and undocumented people get access to PrEP at no cost because he believes "in ending this HIV epidemic and I do not feel like it should cost an arm and a leg to do so."
Moving forward with his title David says that he aims to "become a stronger pillar in this community. I aim to create more events where people are not shamed of their sexuality. I aim to create safe spaces for all people to come together as one—regardless of what they may look like or identify as."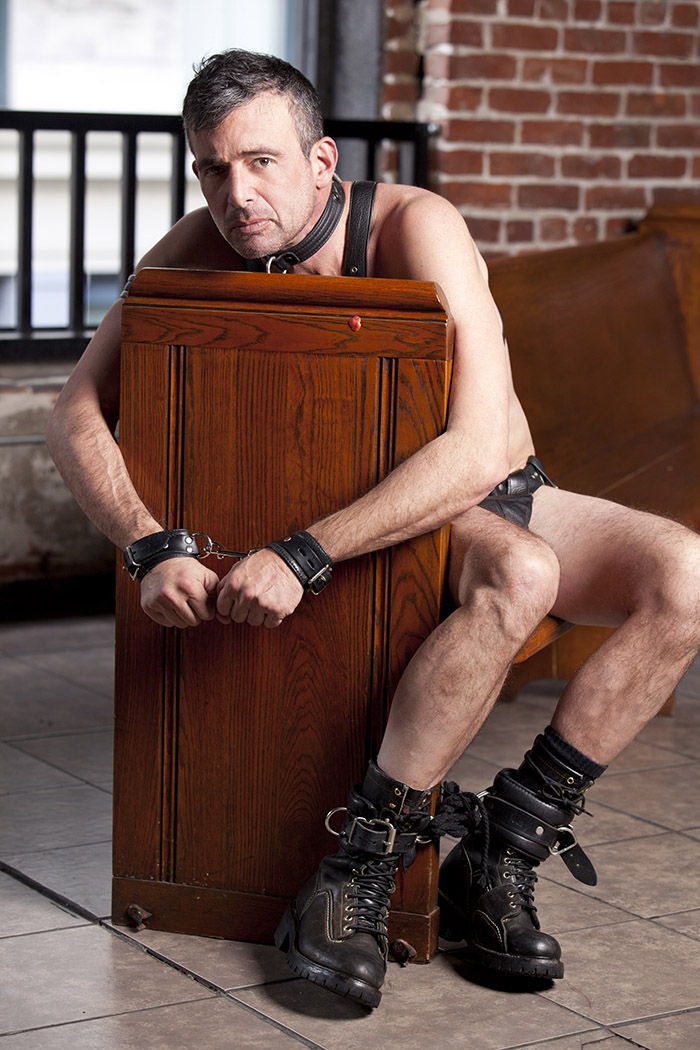 LANE JANGER
Mr. Oil Can Harry's Leather 2017
Currently the CEO of an event/crowdfunding app called Feasty – A Cause to Celebrate. Lane received his Master of Fine Arts degree in filmmaking from NYU and was an award winning independent film producer, director, writer and actor. Lane is also the co-founder and co-executive director of a new non-profit called Diversity Fest. Diversity Fest intends to create a yearly show, which promotes awareness and understanding amongst teens, and gives them a way to celebrate their diversity and inclusivity.  Lane also recently joined the Board of Directors of The Thrive Tribe Foundation.  Thrive Tribe's mission is to end HIV transmission through peer-to-peer empowerment, building community and connecting members to care.
At Thrive Tribe Lane is making it his personal mission to help the organization add a mental health and addiction component to their already strong healthcare services.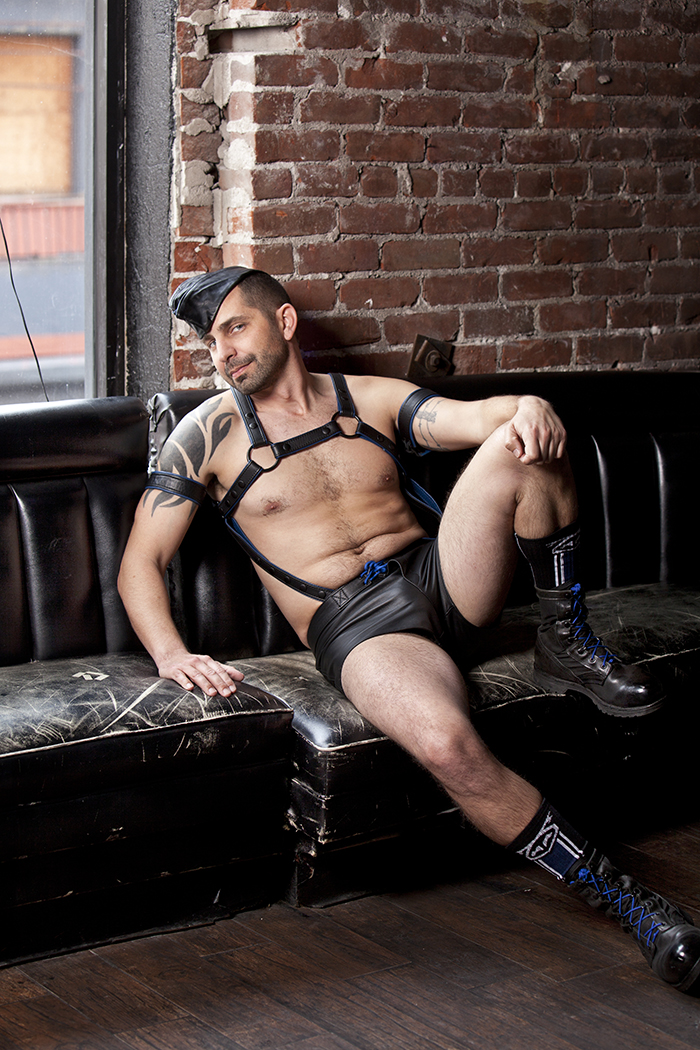 AJ CHIER
Mister Bullet Leather 2017
Raised in San Diego, it was about four years ago in Washington when AJ "found the Leather Family…I went to the Mid-Atlantic Leather host hotel and bought my first harness. It's been an incredibly rewarding journey since then."
Today, states AJ, he is "extremely proud to represent The Bullet Bar of North Hollywood in this year's contest."
AJ has dedicated almost 17 years to the US Air Force, including deployments to Iraq and Afghanistan. The "bedrock principles" he embraces are "family, inclusion, and education."
His charity of choice is the Los Angeles LGBT Youth Center. "I believe strongly that we need to build strong foundations under the younger members of our family so that they can become the leaders of tomorrow."