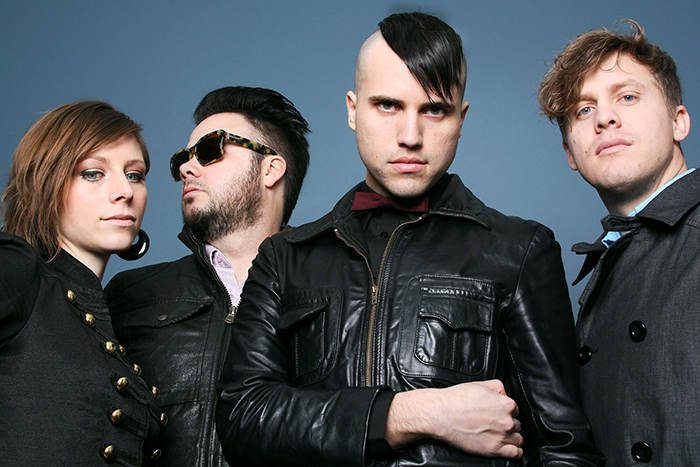 Neon Trees
Long Beach LGBT Pride Celebration
The 2016 Long Beach Lesbian & Gay Pride Celebration takes place this month on May 21 & 22, 2016 from 11am – 10pm along Shoreline Drive. The theme this year is "Solidarity Through Pride."
The Festival Celebration includes five large dance areas including a main stage with featured musical artists such as Neon Trees, Elvis Crespo and Ivy Queen.
For more info visit longbeachpride.com.
Judge Slams LPBD Sex Sting
The Long Beach Police Department received a tongue lashing by Los Angeles County Superior Judge Halim Dhanidina for their practices in conducting sex sting operations targeting gay men in public places.
Judge Dhanidina invalidated the 2014 arrest of Rory Moroney for lewd conduct and indecent exposure. Moroney said he received repeated flirtatious signals from a decoy undercover detective and was then arrested by a vice team at Recreation Park. If convicted Moroney would have been required to register as a sex offender alongside rapists and child molesters.

WEHO Launches New PrEP Campaign
The City of West Hollywood has launched a public-awareness campaign to inform the community about Pre-Exposure Prophylaxis (PrEP) to prevent the spread of HIV. The City once again joined with Todrick Hall to produce the Public Service Announcement music video, Hakuna Truvada, released  onYouTube last month.
The city also collaborated with AIDS Project Los Angeles and the Los Angeles LGBT Center to include outdoor media advertising and targeted printed information with details about obtaining a PrEP prescription and about healthcare services available locally in English and Spanish.
For more information about PrEP, please visit weholife.org.
Pistons Bar In Long Beach Closes 
Pistons Bar in Long Beach, one of the longest operating leather gay bars in the U.S. has shut down after serving the gay community for 51 years. No details yet on why the bar closed, but according their their website, which has also been shut down, times have changed and so have the needs of the community it once served.
Pistons held many events for every segment of  community, such as Gay Uniform Clubs, Gay Motorcycle Clubs, Gay Pool Leagues, Gay Soft Ball Teams, Gay Swim Teams and many more.

Blaine Oasis Celebrates In Palm Springs
Blatino Oasis, California's largest gay and bisexual men of color weekend retreat celebrates its 10th anniversary in Palm Springs on May 5-8, 2016 with thousands of attendees from all over the country and around the world hitting the desert for some fun under the sun.
Get Tested Coachella Valley and the hook-up app Jack'd are sponsors this year. HIV testing will be free and available to everyone.
Rap Icon Foxy Brown will headline the kick-off party. Other feature "gay-lebrities" include performances by Pablo Hernandez and Fly Young Red.
For more event details, visit the blatinooasis.com.
Prang Receives Stonewall Democratic Award
L.A. County Assessor Jeffrey Prang, who served nearly 18 years as a councilmember for the City of West Hollywood, including four terms as the city's mayor, was honored with the "Public Official of the Year" award by the Stonewall Democratic Club last month. Stonewall's Annual "Stoneys" Awards also honored Los Angeles Mayor Eric Garcetti, Rabbi Denise L. Eger, Jane Wishon and the late Bill, Rosendahl.
For more on the Stonewall Democratic Awards, visit stonewalldems.org.