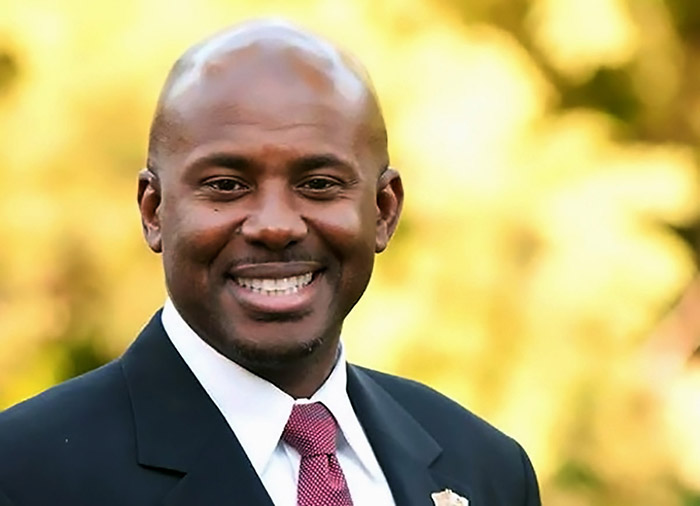 Assemblymember Mike A. Gipson (D-Carson)
Increasing Awareness
California legislature advances landmark PrEP,  PEP bill, co-sponsored by the  LA LGBT Center and APLA.
BY VICTOR MELAMED
Legislation to boost awareness of pre-exposure prophylaxis (PrEP) and post-exposure prophylaxis (PEP) to prevent HIV infection was approved by the California Assembly Health Committee last month and will advance to the Assembly Appropriations Committee.
Co-sponsored by the Los Angeles LGBT Center and AIDS Project Los Angeles (APLA) and introduced by Assemblymember Mike A. Gipson (D-Carson), AB 2640 would ensure high-risk HIV-negative individuals receive information about all methods that reduce the risk of contracting HIV, including PrEP and PEP, during HIV post-test counseling.
PrEP is an HIV prevention strategy in which HIV-negative individuals take a daily medication to reduce their risk of becoming infected. PrEP has been shown to be up to 99% effective at preventing HIV transmission. PEP involves taking anti-HIV medications as soon as possible after a potential exposure to reduce the risk of becoming HIV-positive.
According to a 2015 survey of gay and bisexual men by the California HIV/AIDS Research Program, only 1 in 10 respondents had ever used PrEP and nearly 85% had never talked to their doctor about PrEP.
"Alarmingly, awareness of PrEP and PEP is particularly low for those most at risk of HIV infection in California: Black and Latino men who are gay or bisexual," Los Angeles LGBT Center Medical Director Dr. Robert Bolan said. "This bill is a common sense approach to ensure people receive information about how to protect themselves. It will also encourage more open dialogue between medical providers and patients regarding sexual health."