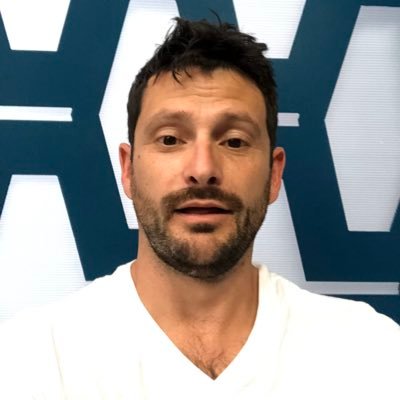 Tony Rodriguez
"The Simpsons" has replaced another Hank Azaria role, reports New York Post.
Julio, a gay, Cuban character will now be voiced by a gay, Cuban actor: Tony Rodriguez.
Most will know Julio as Marge's hair stylist and ex-lover of Waylon Smithers in the long-running comedy show, which has recently faced a reckoning over the diversity of its characters.
The re-casting started with Azaria's Apu, which the white actor agreed perpetuated harmful stereotypes about Indian Americans.
"Tonight I make my debut on The Simpsons as gay, Cuban Julio," Rodriguez, a longtime performer with the Upright Citizens Brigade, wrote on Instagram last month. "This is a dream come true for me and I was already a living cartoon."
READ MORE HERE:
https://nypost.com/2021/04/23/the-simpsons-recasts-gay-character-with-gay-actor/