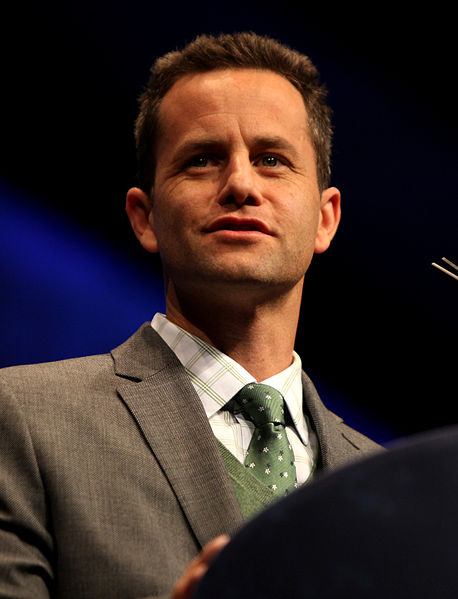 (Kirk Cameron. Photo: Gage Skidmore, CC BY-SA 3.0 <https://creativecommons.org/licenses/by-sa/3.0>, via Wikimedia Commons)
Actor Kirk Cameron is facing criticism for organizing at least two events in Southern California in recent weeks, where dozens of mask-less people stood shoulder-to-shoulder to sing Christmas carols in protest of state and local stay-at-home mandates, reports CNN.
"I'm getting ready to go out in 38 minutes, it's T-38 minutes for our Christmas caroling peaceful protest," Cameron said in an 
Instagram
 post in advance of an event held in the parking lot of The Oaks mall in Thousand Oaks, California. "We are going to be celebrating our God-given liberties, our constitutionally protected rights at this time at Christmas to sing Christmas songs to gather, to assemble, and to sing about the birth of our savior."
Last week, Cameron's "Growing Pains" costar and on-screen sister, actress Tracey Gold expressed her concern by referencing their show characters in a tweet.
"Checking in with my dear brother Mike. @ KirkCameron As your more intelligent sister I want you to know that I disapprove. I'm worried about you brother AND your family. Wear a mask. Stay home. Sing later."
RED MORE HERE: