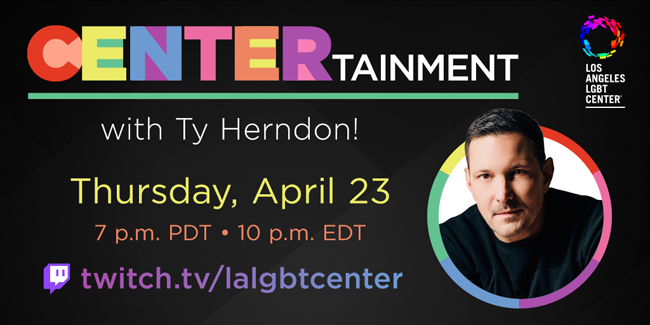 A message from the Los Angeles LGBT Center:
LGBT Country Superstar Ty Herndon stole our hearts, as well as the show, at the Center's 50th anniversary celebration "Hearts of Gold" concert this past September. Ty joins us live to talk about his journey as an openly LGBT Country Singer and to perform some of his greatest hits. Don't miss his inspirational story!
Representatives from the Center's Trans Wellness Center, Trans Lounge, and Transgender Economic Empowerment Project will also join us to discuss the importance of pronouns and how to navigate changing your pronouns.
Stream it this Thurs., April 23, at 7 p.m. PDT/10 p.m. EDT on Twitch: twitch.tv/lalgbtcenter