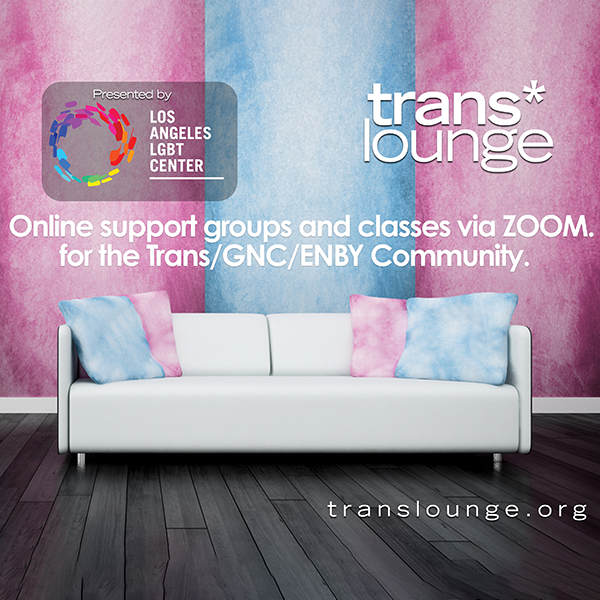 In an effort to help keep our community connected in this upside down time, the Los Angeles LGBT Center's Trans Lounge will be hosting weekly online groups and classes via ZOOM for the Trans/GNC/ENBY community.
Our popular Transgender Perceptions social networking group will continue to meet each Friday at 8PM; as well as a host of other exciting groups and classes.
You can find information and links at https://translounge.org/.
If you aren't a member of the Trans Lounge, register today and be included in email alerts letting you know of all kinds of classes from makeup to meditation; yoga, fitness classes and much more!