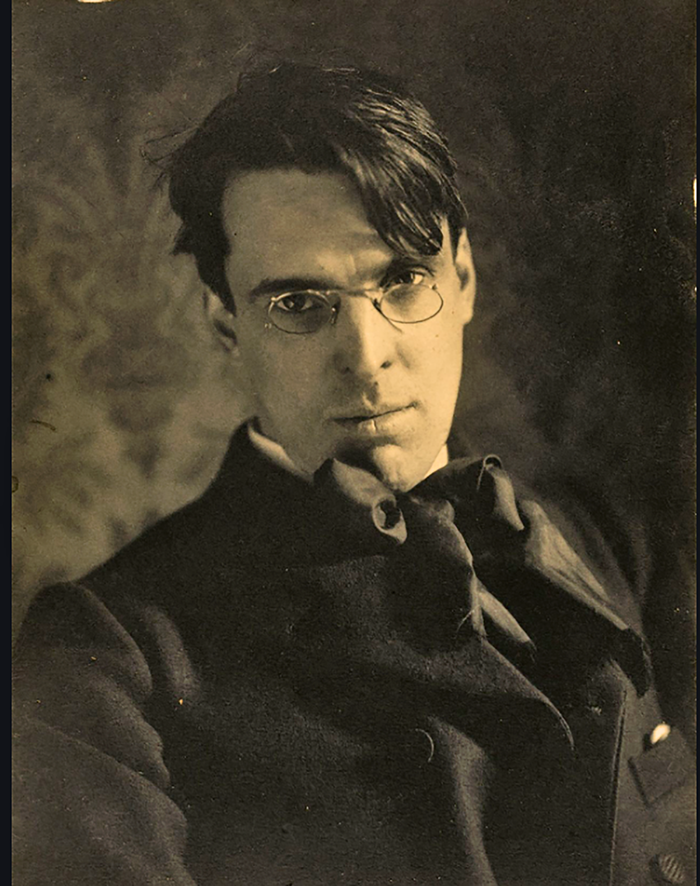 ---
"The world is falling apart, dear Readers! Unfortunately I used up my lifetime allocation of verbatim references to Yeats' The Second Coming during Trump's first year. Seriously. This works on the honor system. You simply cannot parrot lines from a single poem more than a hundred times. It's a rule."
---
TO THE POLLS!
One third of the country is expected to vote in the March 3 Super Tuesday primaries, which will involve 14 states along with Democrats Abroad and American Samoa. That, of course, comes after this month's contests in Iowa, New Hampshire, Nevada and South Carolina. And Super Tuesday will be followed by another dozen primaries before the month of March is over. It seems as if we'll either have a candidate by the end of March or we'll really be in trouble. 
But you know what? Even if we can't chose a nominee and our Democratic Party is consumed with infighting, it will be springtime.Yay!
Speaking of Democrats running for president, did you see that Mayor Pete's campaign relocated a fundraiser from a gay bar to a hotel at the last moment because the bar would not take down its dancer pole? The Dark Lady in Providence, Rhode Island, was supposed to host an event with Pete Buttigieg's husband Chasten, but the advance team nixed the location after learning the pole, which was fixed in its spot, could not be moved. Really guys? I guess Sanders and company deliberately held an event at the Dark Lady a few days later in order to make a point. And that point is…lighten up for God's sake! You're gay. You're raising money at a gay bar. And you're concerned about the idea of pole dancers who might have danced in the same space in the past or might be dancing there in the future? Are you worried about putting a dent in your support from the Christian right? And by the way, why are these guys campaigning in Rhode Island? That's not on the list.
THE CENTER ISN'T HOLDING
So, what else has been happening? Trump and company proclaimed "religious freedom day" on January 16 and proceeded to institute policies that allow nine federal agencies to award federal grants to church groups and religious organizations. This as the Supreme Court heard oral arguments in a case that could allow religious schools to apply for taxpayer funded vouchers.
The world is falling apart, dear Readers! Unfortunately I used up my lifetime allocation of verbatim references to Yeats' The Second Coming during Trump's first year. Seriously. This works on the honor system. You simply cannot parrot lines from a single poem more than a hundred times. It's a rule. I can still paraphrase, however.
Meanwhile, South Dakota and a fistful of other states are trying to outlaw puberty blockers, a significant part of the toolbox employed to treat transgender youth who need to pause their sexual development while they continue to consider their gender identity. Puberty blockers are commonly used to treat all sorts of kids who are experiencing premature puberty, and as I understand it, they are not permanent. When you stop the medication, puberty will resume. Meanwhile, the problem for transgender teens is that transitioning is a zillion times harder after puberty, particularly for transwomen who are then stuck with Adam's apples and all the powerful male traits that you guys know and love. Plus, it's a horrible experience for transgender kids to deal with the emergence of mis-gendered sexual features.
And what about all those children who change their minds? Well, these blockers aren't prescribed willy nilly to questioning youth. It's serious business conducted by specialist doctors. And as for surgery, that decision is postponed until adulthood. For those young people who do reevaluate their transgender feelings, the puberty blockers can be stopped.
Let's just agree that whoever makes these decisions, South Dakota lawmakers should not be consulted.
LOVERS STATE PASSES ERA
Did you see that the Virginia legislature ratified the Equal Rights Amendment the other day, becoming the 38th state to do so? It's true that the original deadline for ratification expired back in 1982, and further, a handful of states that ratified the ERA back in the day have since reversed themselves. But I have also read several articles that say Congress has every right to simply extend or remove the deadline, even though decades have elapsed. Also, it turns out you're not allowed to rescind a ratification. Two states tried to un-ratify the 14th amendment, according to the Washington Post, and their effort was rejected. 
The one-sentence Equal Rights Amendment states simply that: "Equality of rights under the law shall not be denied or abridged by the United States or by any state on account of sex." Not only would it be nice to embed equal rights on the basis of sex into the Constitution, but on the off chance that the High Court agrees that sexual orientation and/or gender bias is a subset of sex discrimination, the ERA would also protect our community. A Hillary Clinton presidency would have made this latter possibility a reality. Now it's a long-shot.
DEAF MAN SUING PORNHUB
Did you hear about the deaf man who is suing Pornhub under the Americans with Disability Act because the service does not caption its videos? Yaroslav Suris seeks damages and a court order to force Pornhub to bring its offerings into compliance with the Act. Oh, and it's a class action suit on behalf of all deaf porn viewers who have been deprived of the ability to follow the plot lines on shows such as: "Hot Step Aunt Babysits Disobedient Nephew," "Sexy Cop Gets Witness to Talk" and "Daddy 4K—Allison comes to Talk About Money to Her Boyfriend's Naughty Father." 
Pornhub told the press that in fact, many of its shows are captioned. So there's that. As for Mr. Suris, last year he also sued The Weather Channel because he could not access the sound for an online video on weather.com headlined: "Coldest Arctic Outbreak in at Least Two Decades is Expected This Week in Parts of the Midwest." (Please note that Suris lives in Brooklyn.) The case was eventually withdrawn, but I'm not sure whether or not Suris convinced the Weather Channel to cough up some buckaroos in exchange.
Hey, I know it's not a gay story, but it could be, right? Some of us like to watch Pornhub with the sound off so we don't distract our co-workers.
COURTING BIGOTRY
Finally, it was time again for the Australian Open in late January, and that meant we had to deal once more with crazy Australian former tennis champ, Margaret Court, a woman who once praised the leaders of Apartheid South Africa: "They have the racial situation better organized than anyone else." A nutcase Pentecostal minister, she bemoaned the fact that tennis was "full of lesbians," adding that it was "sad for children to be exposed to homosexuality." (Truth be told, I've always been a big tennis fan.)
Speaking to a TV audience, John McEnroe begged Serena Williams to surpass Court's record Grand Slam victories. "Serena, do me a favor: get two more Grand Slams this year and get to 25, so we can leave Margaret Court and her offensive views in the past, where they both belong." Other tennis pros like Martina have called for Australian officials to rename the main Margaret Court court in Melbourne. Do it mates!
---