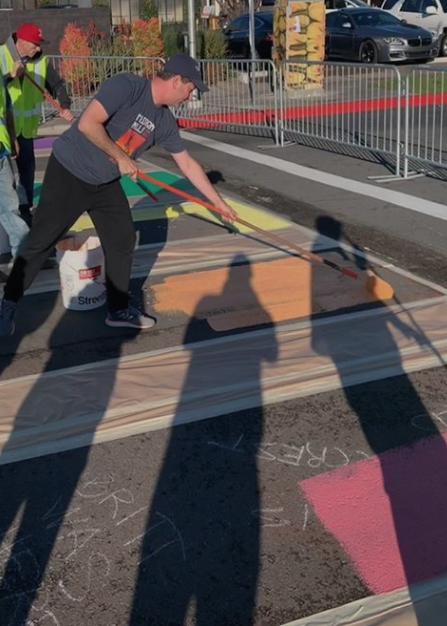 San Diego got its first-ever rainbow crosswalk to honor the history, culture, and importance of the LGBTQ+ community, reports NBC San Diego.
"This is far more than a crosswalk we are celebrating today, it's a symbol of our community's diversity, inclusion and activism," Councilmember Chris Ward said.
The crosswalk has been years in the making and the final design was a first for California because Hillcrest's rainbow crosswalk included black and brown stripes to represent people of color and it includes the transgender pride flag, Ward's office said.
READ MORE HERE:
Rainbow Crosswalk Unveiled in Hillcrest