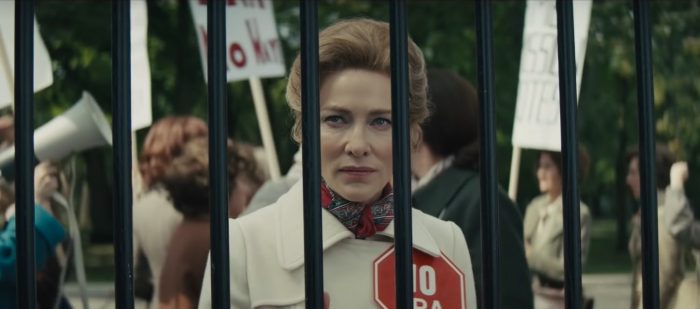 Cate Blanchett is beloved by queer audiences for her iconic lesbian role in Carol, but one of her biggest roles of 2020 will be very different, reports Pink News.
Blanchett is set to star as conservative Phyllis Schlafly in upcoming FX series Mrs. America. Schlafly was one of the most vocal female opponents to the 1970s Women's Liberation Movement in the United States. She was also against same-sex marriage and hit out at the "gay lobby" for seeking "social recognition of their lifestyle" in a 2010 article.
The limited series will explore the culture wars between conservative women and feminists in the 1970s and examine how they shifted the political landscape of the day, reports Pink News.
In 1992, her son John was outed as gay by Queer Week magazine.
WATCH: