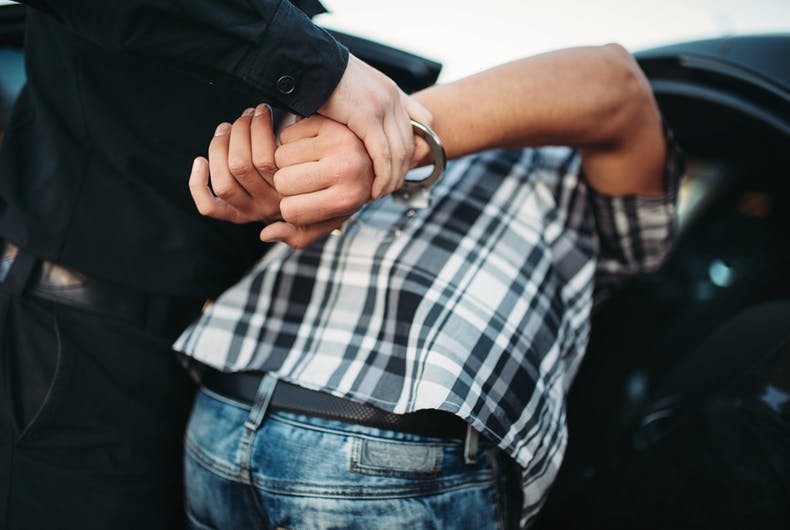 In 2020, there are 16 US states that still have sodomy laws against "perverted sexual practice" and "crimes against nature," reports Pink News.
According to ACLU, laws against sodomy were originally designed to prohibit any sex that was not for procreation, and so included crimes like having sex outside of marriage and bestiality.
But in the late 1960s, the laws began to be used to specifically target gay people, as an excuse for discrimination when gay rights progress was just starting to be made.
Some states rewrote their sodomy laws so that they would only apply to gay people, others ruled in court that they could not be applied to straight people.
In other states, no official change was made and sodomy laws were simply treated as if they only applied to gay people, reports Pink News.
The laws were used to stop LGBT+ people raising children, to fire them or refuse them jobs and to generally discriminate against them and silence their voices.
Sodomy is illegal in Alabama, Florida, Georgia, Idaho, Louisiana, Maryland, Massachusetts, Michigan, Minnesota, Mississippi, North Carolina, Oklahoma and South Carolina. Three states specifically target their statutes at same-sex relations only: Kansas, Kentucky, and Texas.
READ  MORE HERE:
https://www.pinknews.co.uk/2020/01/24/sodomy-laws-us-states-perverted-sexual-practice-lawrence-texas-louisiana-maryland-bestiality/?utm_source=feedburner&utm_medium=feed&utm_campaign=Feed%3A+Pinknews+%28Pink+News%29