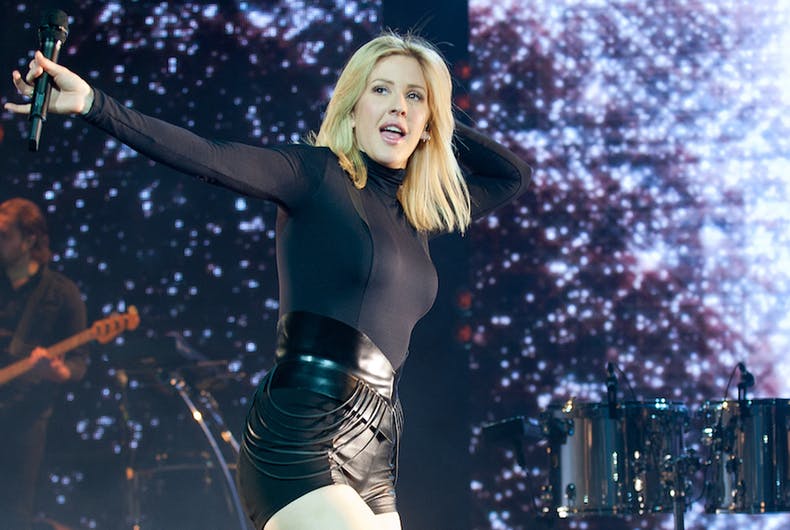 (Photo: Ellie Goulding)
Five days ago, the NFL announced that English singer and songwriter Ellie Goulding would perform during the halftime of its Thanksgiving Day game, a performance which for the last 22 years has served as the kick-off event for the Salvation Army's Red Kettle Campaign to raise money for the homeless, reports LGBTQ Nation.
But when Goulding shared the news with her fans on Instagram, her fans mentioned the Salvation Army's history of anti-gay and transphobic politics. In response, Goulding has since announced that she won't be performing for the NFL halftime show after all.
In a comment, Goulding thanked her fans, claimed not to have known about the organization's history, and urged the group to do better.
READ MORE HERE:
https://www.lgbtqnation.com/2019/11/singer-ellie-goulding-threatens-quit-nfl-halftime-show-supports-salvation-army/?utm_source=LGBTQ+Nation+Subscribers&utm_campaign=59e1ee4813-EMAIL_CAMPAIGN_2019_11_13_05_11&utm_medium=email&utm_term=0_c4eab596bd-59e1ee4813-430297749