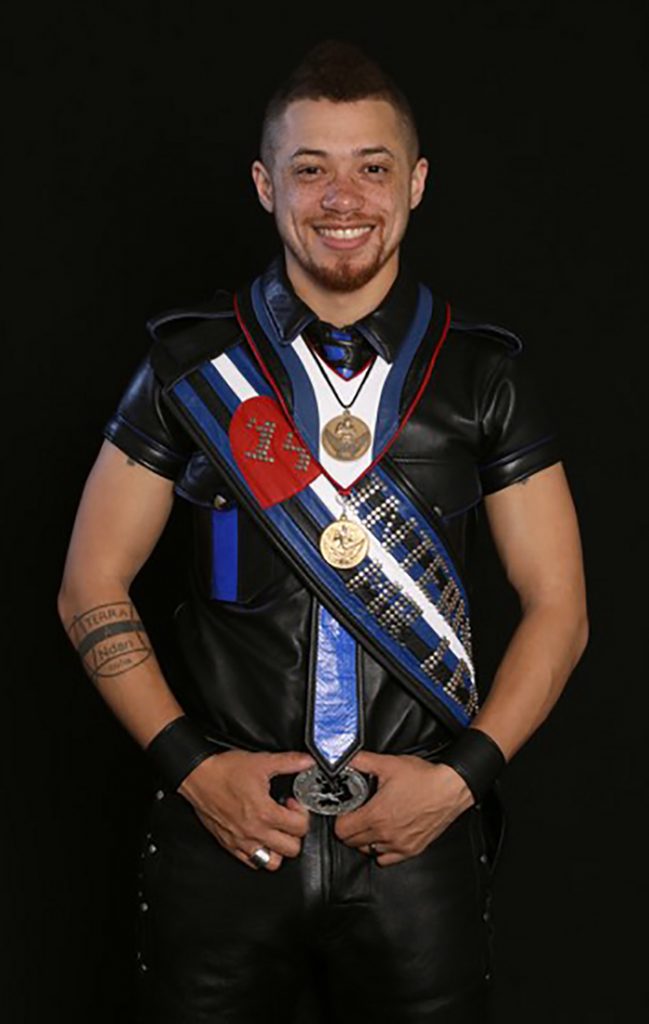 Judge
JACK THOMPSON, BALTIMORE, MD
Jack Thompson, also known as Exile ONYX, is International Mr. Leather 2019! He is a widely respected leather craftsman, performer, and wolf. Naturally inclined to serve, Jack has been an active member of the leather community for 15 years. He is founding father of ONYX Northwest and current member of ONYX Mid-Atlantic. Founder of Rebel Kings of Baltimore: Drag King troupe. A member of Alameda Leather Corp, and served as the board secretary for Queer Sphere in San Francisco. In 2018, Jack both represented Mr. May in the Bare Chest calendar and became the 2019 Leatherman of Color.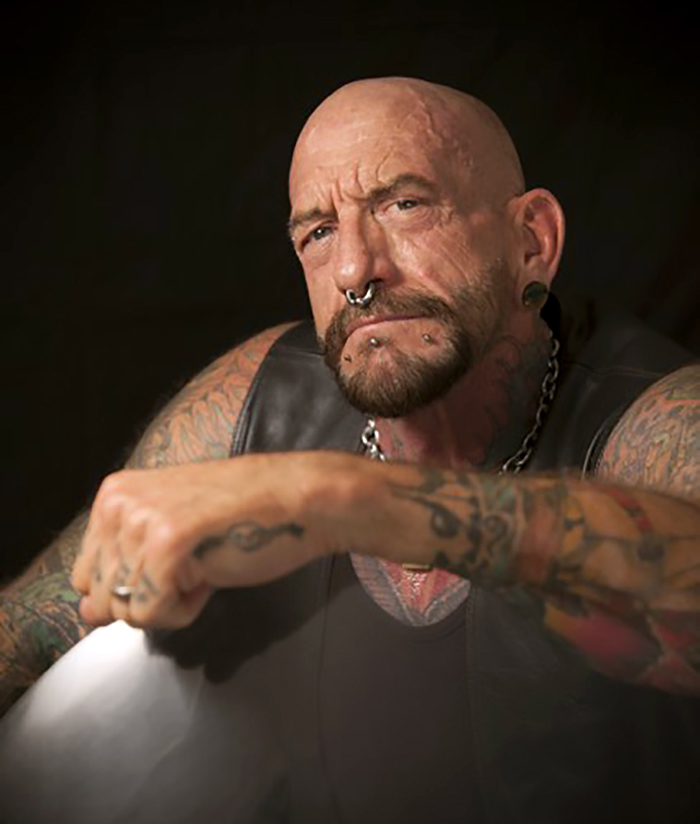 Judge
DOC DUHON, PALM SPRINGS, CA
Doc Duhon is a gay leatherman who has been active in the BDSM community for over 30 years. He is an experienced BDSM player with a background that includes situational control, care of submissives, percussion play expertise, needle, scalpel, and piercing play, and a variety of other skills and techniques. Doc teaches kink and BDSM techniques on a private basis, has judged both gay and pansexual BDSM/Leather contests, has taught kink and power dynamic classes at conferences, and has mentored numerous upcoming members of the leather community. As a collared switch with submissives of his own, he both serves and is served.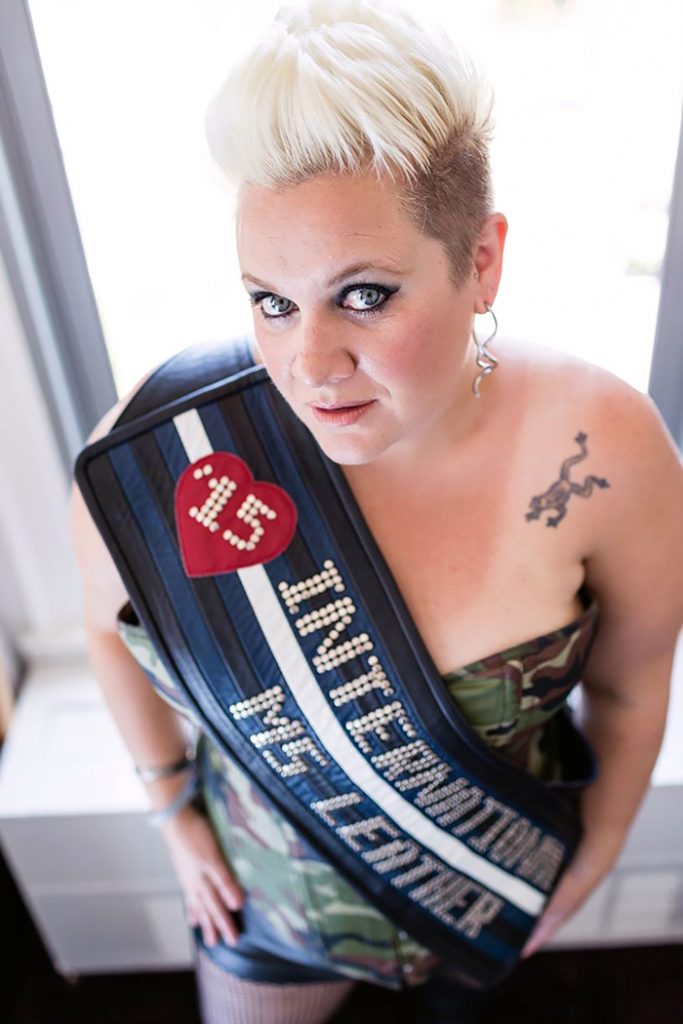 Judge
TINA SARGE, PHOENIX, AZ
Sarge, a leather "futch" (Femme-Butch), loves blood play, energy play, foot play, and fisting. They are a founding member of the Gang Bang Girls; an all-female group that helps women to live out their gang bang fantasies. Sarge volunteers for various leather clubs, production companies, events and organizations. They are a co-founder of a leather family called the House of AndOr, which focuses on fundamentals of leather life and volunteering. In 2015 Sarge kicked off a community mental health awareness campaign with leather dog tags, called You Are Not Alone. Wearers of the tags know they can talk to others wearing them, about mental health. They hope that suicide rates will decrease with this awareness. Winner of the Pantheon of Leather southern California regional award, Sarge is Ms. San Diego Leather 2014-15 and International Ms. Leather 2015.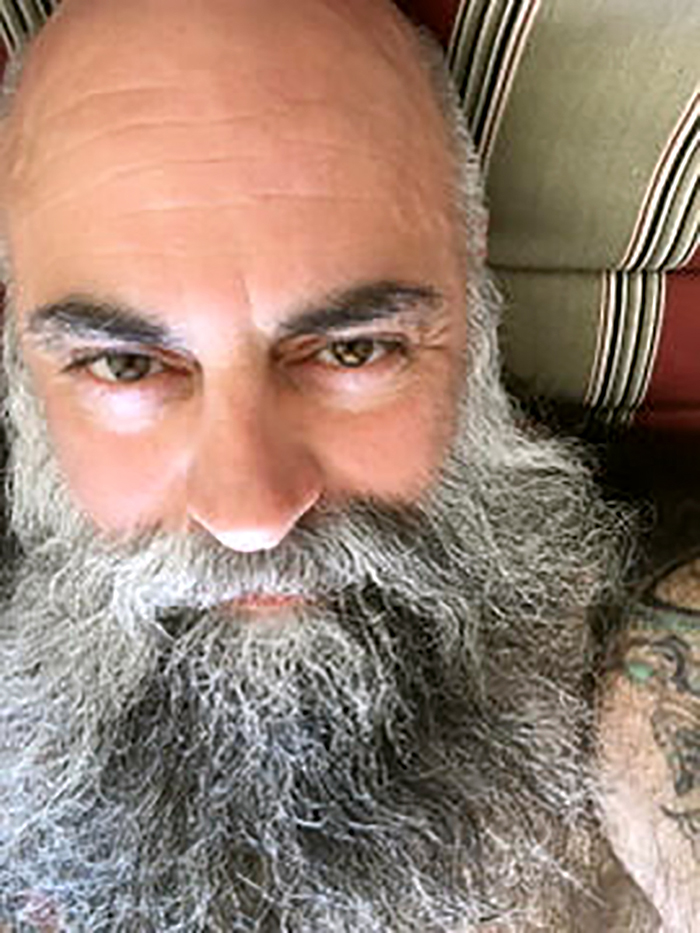 Judge
MIKE HERNANDEZ, PALM SPRINGS, CA
Mike Hernandez has an impish sense of humor. He's been in the Leather/kinkccommunity for 30 years, but prefers to work behind the scenes. When not workingcridiculous hours, pursuing culinary endeavors, or plotting and planning, he typically be found channeling Oscar the Grouch (minus the trash can). Member of Hot Ash (back in the day) and currently of Delta Brotherhood International.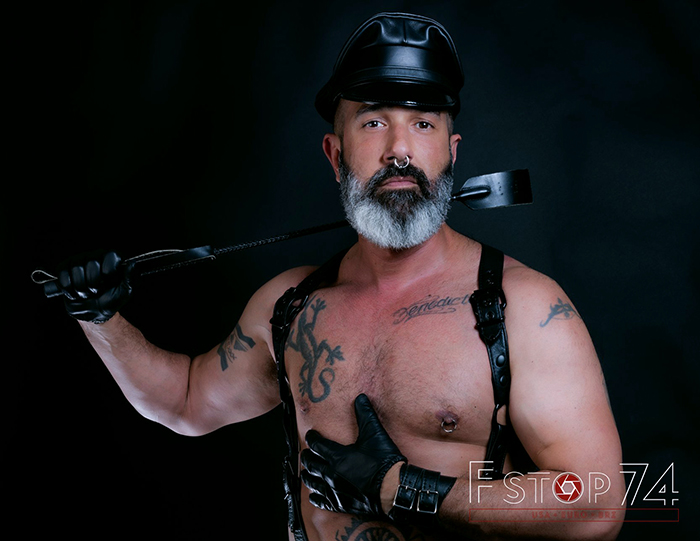 Judge
EMERSON ANICETO, PITTSBURGH, PA
Born and raised in Brazil, Emerson holds the titles 2019 Mr Mid-Atlantic Leather and 2019 Mr. Pittsburgh Leather Fetish. He is also the President of Pittsburgh Leather PRIDE LLC, Associate Producer of Pittsburgh Leather PRIDE Weekend, Charter Founder of BOS Barons of Steel (a Private Mens Leather Social Club), Member, Leather Archives & Museum, Member 3845 of B.L.U.F. His philanthropic focus is toward cancer, HIV and anti-bullying. He is the creator and artistic director for the wildly successful Stay Pink & Blue which aims to raise awareness and funding for folks living with and surviving cancer.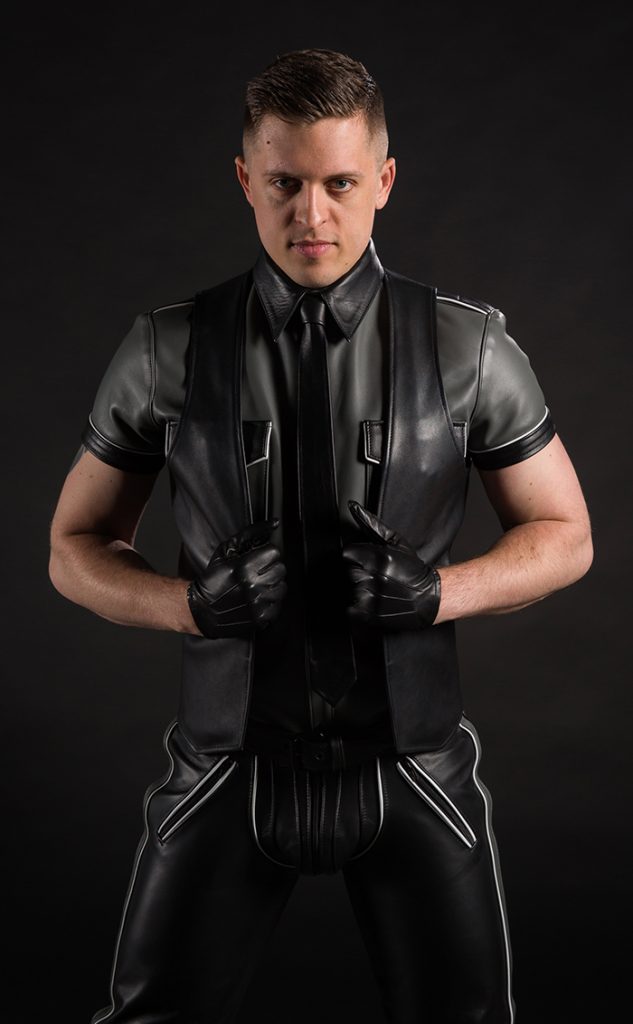 Judge
AMP SOMMERS, SAN FRANCISCO, CA
Amp Somers is a blogger, sex worker, activist and producer of "Watts The Safeword" where he, along with guests of all abilities, backgrounds, experiences and kinky lifestyles, destigmatize topics on sex and other LGBTQ+ issues. In addition to working as a full-time designer of kinky goods, Amp represents the Mr S Leather Brand and is the current titleholder for "Mr Friendly."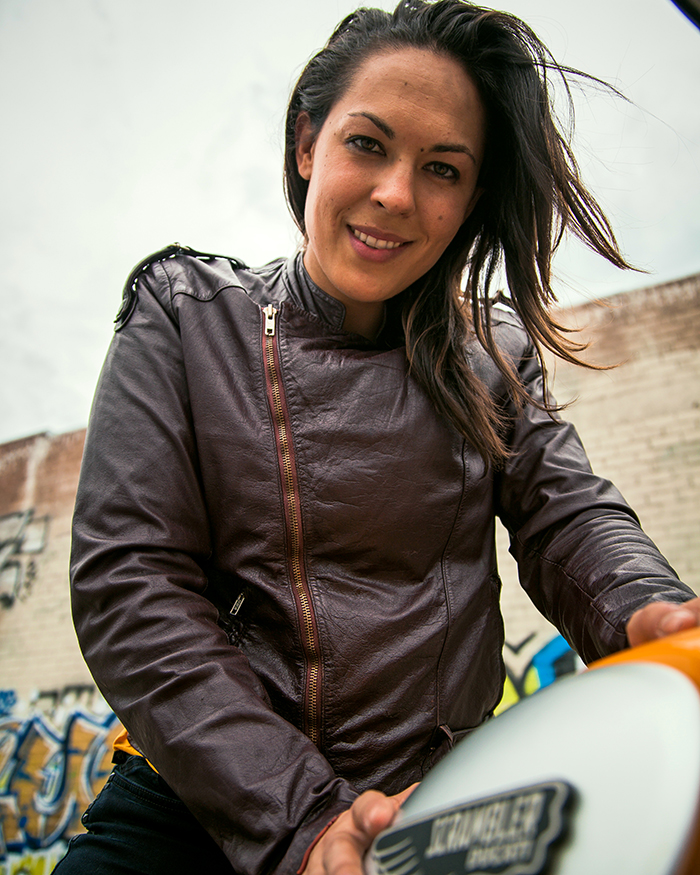 Judge
DANIELLE VENATOR, LOS ANGELES, CA
Danielle is a Bootblack and Leather babe located in Los Angeles. She was Southern California Bootblack in 2015 which is now the California State Bootblack Title. She's proudly Queer AF. When not out riding her motorcycle, she likes to wrestle and throw some weights around. Danielle is big nerd and loves to wrench. She switches while in play with others and enjoys tactile play immensely.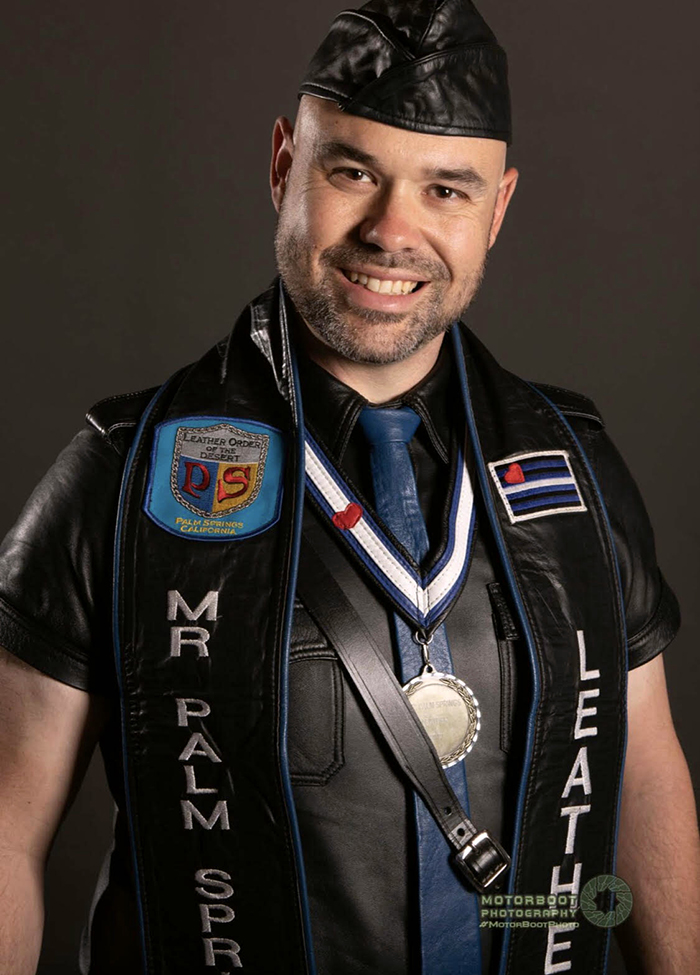 Judge
RICHARD PASSMORE, SANTA CLARITA, CA
Richard is a philanthropist, activist, nurse, and uniform lover. Before becoming the current Mr. Palm Springs Leather 2019, he won the title of Mr. Tool Shed Leather 2019, and proudly continues to represent his local bar. He identifies as a leather boy, and loves men in uniform. He is an associate member of Palm Springs Leather Order of the Desert, the California B&B Corps, and can be found on BLUF, member 1748. He enjoys raising money for charity, by participating in cycling events. Richard was a participant in this year's AIDS/Lifecycle and Bike MS events. Furthermore, he is proud to have raised funds for the Wounded Warrior Project, Well in the Desert, and the Palm Springs LGBT Center.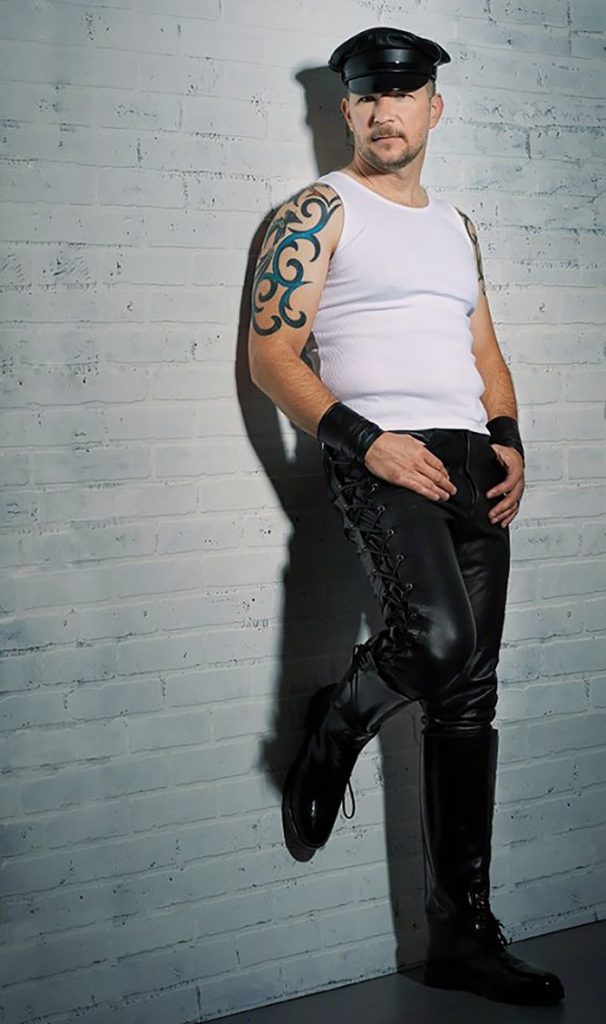 Den Daddy
RUSS DONALDSON, LONG BEACH, CA
Mr. TriState Leather, 2010, Russ, with his husband, Larry, have been mentoring Leather folk as they take their leather title journey. Russ has been Den Daddy several times for Long Beach Leather, Palm Springs Leather and helped in the past with LALC.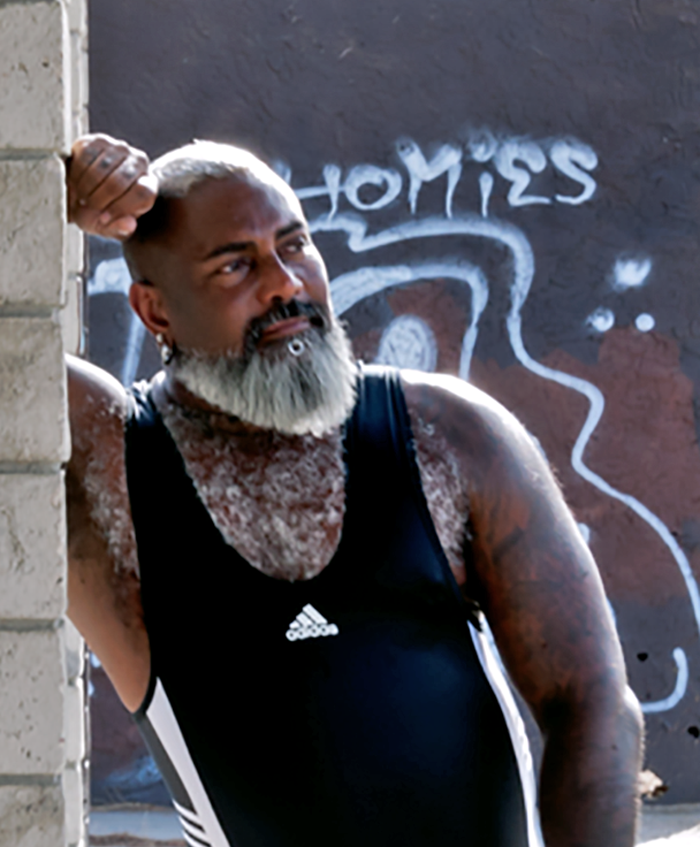 Den Daddy
ANDRE CHAMBERS, PALM SPRINGS, CA
Andre Chambers has been active in the leather community for more than 25 years. He was LA Eagle Mr Leather 2012 (SAY IT CORRECTLY it's an EAGLE thing) and 2nd runner up LA Mr Leather 2012. He's a Southern California native that has lived in Palm Springs for five years. He works as an emergency room nurse for Desert Regional Hospital. He's also an avid Jeep off-roader, photographer and artist as well as a volunteer, working with LGBTQ youth.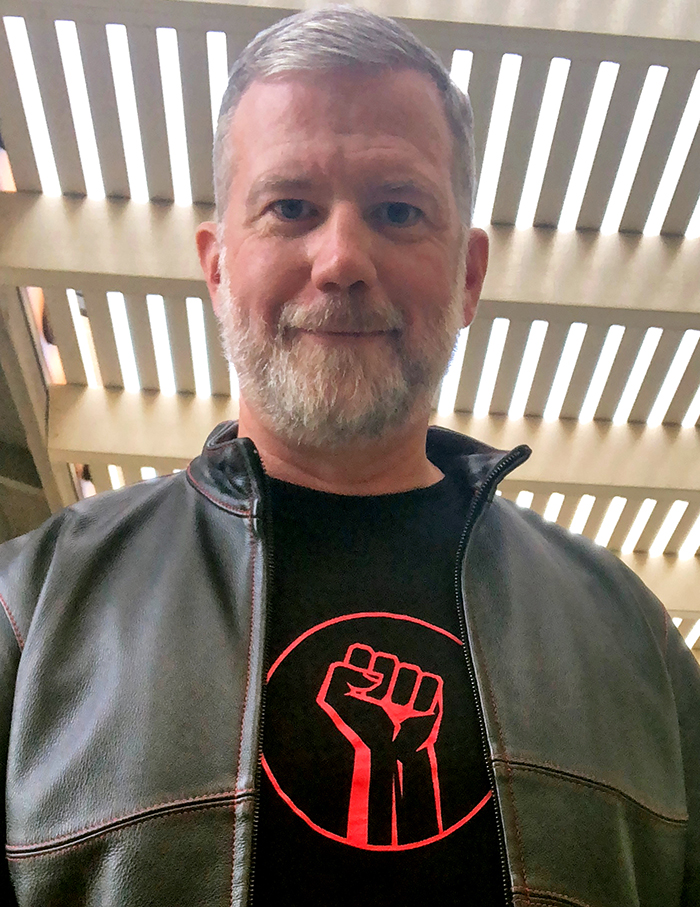 Tally Master
TODD JONES, PALM SPRINGS, CA
Todd Jones has been an active member of Discipline Corps in
Dallas since 2002 and served as Membership Chairman for seven years as well as in various other leadership positions through 2010, when he became the inaugural recipient of
the "Spirit of the Corps Award" for his years of dedicated service to the club and local community. He has also been a member of the Delta Brotherhood and has served as Talley Master and Judges Coordinator for the ILSB-CBB contests for many years while under the direction of Mark Frazier.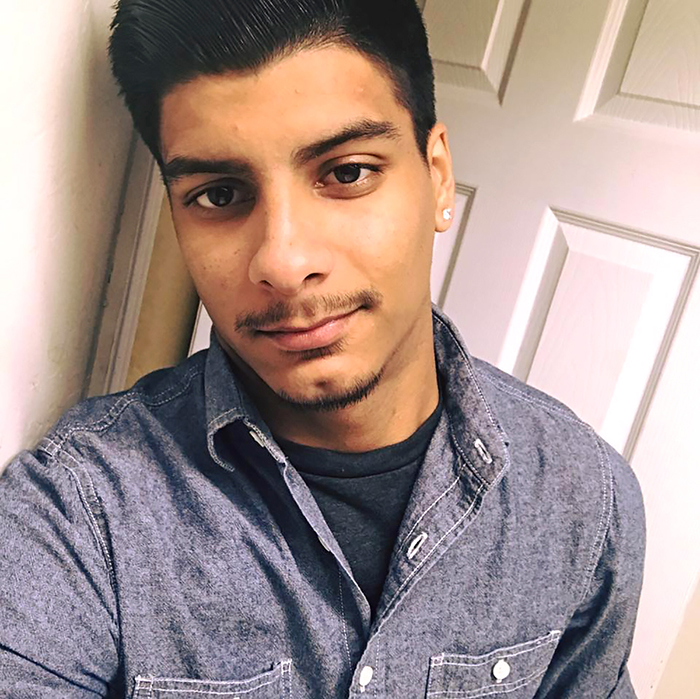 Co-Tally Master
STEVEN PRADO AKA PUP APOLLO, BAKERSFIELD, CA
Originally, from Los Angeles he's a dastardly pup who's tallied many contests in and is always around when anyone needs a hand, a lick, a woof an all-around good pup.

---