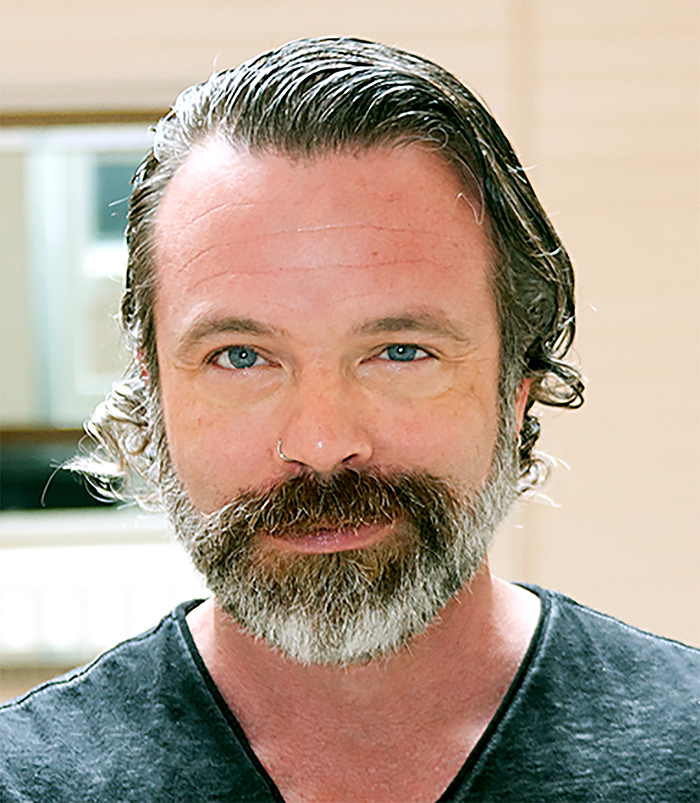 Folsom Street Events® Announces Departure Of Executive Director, Patrick Finger
BY VICTOR MELAMED
Folsom Street Events® (FSE) announced last month the resignation of its Executive Director, Patrick Finger, effective October 2, 2019.
According to Jennifer Schuster, FSE Board President, "Earlier this year, Patrick shared his plans to step down as Executive Director of Folsom Street Events after the conclusion of the 2019 Folsom Street Fair. We are grateful for Patrick's commitment to serving the organization through our fair season and appreciate the dedication, leadership, and hard work he has contributed over the past decade." Schuster added, "Patrick will be greatly missed by our Board of Directors, Associates, staff, and volunteers. We want to thank him for his service and wish him the best in his new endeavors."
Finger previously held the positions of Marketing & Projects Manager and Managing Director before being promoted to Executive Director in early 2018. During his tenure at FSE, Finger secured many strategic sponsorships to support FSE's events and non-profit fundraising efforts. Finger established promotional relationships with icons Joan Rivers and Clive Barker, and created the organization's first social media advertising campaign. Finger was the creative mind behind many of the Folsom Street Fair's most famous promotional posters, including the Last Supper-inspired poster. He also relaunched the design and sale of FSE merchandise, turning it into a profit-center for FSE. Notably, Finger also sourced a new, affordable office location for the organization in the increasingly difficult SOMA rental market.
 "It is my sincere hope that the organization continues well into the future, promoting its core values of sexual freedom, diversity, and community."
Patrick Finger, outgoing Executive Director, said, "I am proud of the work I have done for the organization over the past ten years. In return, Folsom Street Events has given a great deal back to me—a career, a family, and a strong sense of purpose. It is my sincere hope that the organization continues well into the future, promoting its core values of sexual freedom, diversity, and community."
The FSE Board of Directors met earlier this summer to address the planned departure and develop a search plan for a new Executive Director, which will begin immediately. Current FSE staff will ensure that the organization's operations are managed until a new leader is selected. A full job description for the Executive Director role is posted online through www.idealist.org. The window for submissions will remain open until November 4, 2019, although applicants are encouraged to submit early.
Folsom Street Events® (FSE) is a 501c3 non-profit agency. Its mission is to create world-class leather and fetish events that unite the adult alternative lifestyle communities with safe venues for self-expression. Through its events, FSE raises critical funds for Bay Area and national charities. In 2018, FSE marked its 35th events season by donating over $250,000 to charity.
---
For more information, visit www.folsomstreetevents.org.