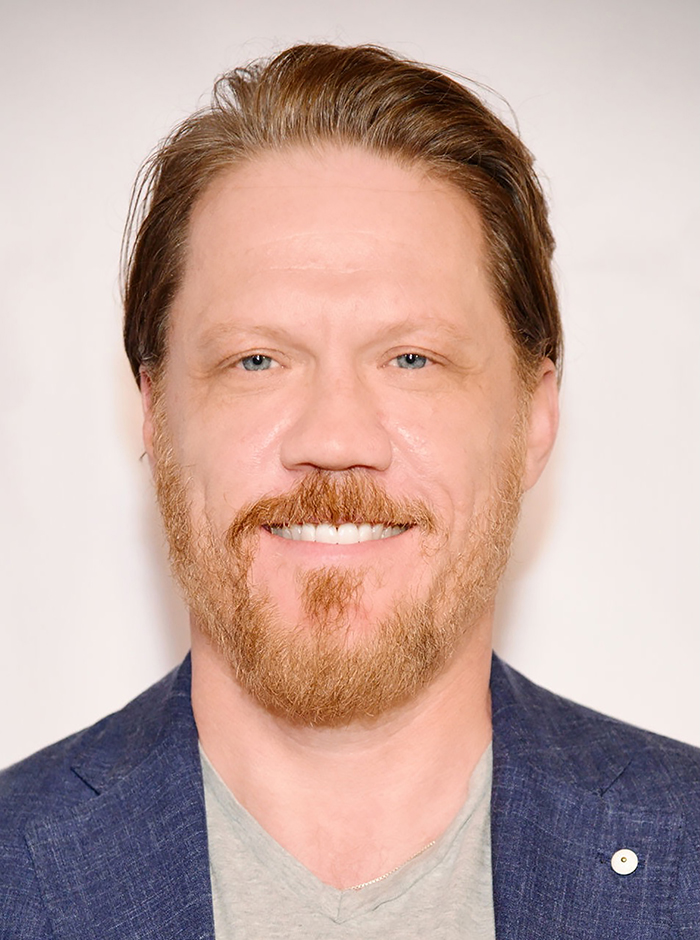 Civil rights attorney Peter Perkowski on committing to the fight for equality and justice for the long haul.
BY VIC GERAMI
If being white, male, cisgender, and of the professional class are temptations for people like civil rights attorney Peter Perkowski to luxuriate in the comforts of acceptance and privilege in 21st century America, count the native of rural, western New York untempted. 
"I didn't come out until going to college," Perkowski, who is bisexual, says. "I saw inequality and injustice everywhere, and it was my goal to change that."
The politics of geography is a theme that helped shape Perkowski's early view of both how LGBTQ+ are impacted by bigotry, intolerance and hate—as well as how he might be most effective in making change.
"As time went on, I came to realize that my diagnosis was a gift. In addition to fighting for the rights of LGBTQ+ people, I fight for equal treatment for people living with HIV."
"I was aware, even back in 1988, that LGBTQ+ people were not equal," he says. "I was in school in Western New York, Rochester, which is fairly conservative, though liberal in comparison to its surroundings. It bothered me that LGBTQ+ people were 'othered' and discriminated against."
Though in his mind late to come out, Perkowski soon transformed into a student activist. He eventually took the top leadership post at his college's LGBTQ student group. Organizing seminal speaker events ignited a fire in his belly that even today fuels his work fighting injustice based on against gender identity, sexual orientation, HIV status, and other marginalized communities.
"Our LGBTQ+ group at college brought many high-profile LGBTQ+ leaders to campus," Perkowski recalls. "Urvashi Vaid, then the leader of the National Gay & Lesbian Task Force; Joe Steffan, a midshipman at the US Naval Academy who was expelled six weeks before graduation for refusing to lie about being gay—each of these speakers awed and inspired me."
By 1992 Perkowski was a volunteer working to help end 12 years of Republican governance from the White House. He even met then Gov. Bill Clinton, that election year's Democratic nominee, when he came to visit Rochester. Clinton's election broke the 12-year pall that hung over LGBTQ+ progress, sidelining queer rights and HIV/AIDS research and services work at the federal level. It seemed a new day had dawned in Washington.
"But then 'Don't Ask-Don't Tell' passed," Perkowski recalls.
He laments the backward-facing, cruel measure passed by a conservative legislature and signed by the president he'd worked to help elect. Eventually, Perkowski moved to Washington to be where the action was. He believed he needed a meaningful geographical center from which to engage his activism and to launch his future career as a civil rights attorney.
"I went to law school in D.C. because it was the seat of the federal government, and I wanted to be where laws could be changed," he says.
"But things got worse. In 1996, I sat in the gallery of the US House of Representatives as the Defense of Marriage Act [DOMA] was debated. Almost all of the comments [from the House Floor] were demeaning and offensive. They were personal attacks against me and all LGBTQ+ people."
Perkowski was at once devastated but also resolved by the legislative hate-fest into which the DOMA debate devolved.
"I was completely demoralized, but I vowed to continue fighting," he says remembering the ferocity of emotions he felt as a young law student sitting in the congressional gallery during those dark days of the mid-1990s.
Nowadays, Perkowski looks for and relentlessly engages the toughest legal battles where basic equality and justice must be won in his fight for America's most vulnerable LGBTQ+ people, lest the essentialist promises of the US Constitution, already struggling to survive in the Trump Era, be relinquished entirely.
Currently, he is Legal & Policy Director of the Modern Military Association of America (MMAA), the nation's largest non-profit organization for the LGBTQ+ and HIV+ military and veteran community, a post he's held for almost four years.
"I come from a military family," says Perkowski. "In a sense, the job allows me to serve the military community in a way I wasn't allowed to before, and to fight for equal treatment at the same time."
Perkowski sees Trump's actions barring some Americans from serving our nation in the military as a clear betrayal of brave service members who happen to be transgender.
"People do not realize that the fight for equal service did not end with the repeal of 'Don't Ask-Don't Tell,'" he says. "The military community that we at MMMA serve is still in crisis."
Along with partners, Lambda Legal and the law firm Winston & Strawn LLP, the Modern Military Association of America, he is facing off against the Trump Administration in four federal court actions: one challenging the constitutionality of Trump's ban on military service by transgender people, and three seeking to change policies that negatively impact service members living with HIV. "The [MMAA] job gave me the privilege of being able to file four lawsuits on behalf of transgender and HIV+ patriots who want nothing more than do their jobs and protect the country."
Perkowski feels a personal connection to his work.
"In 1998, I was diagnosed with HIV," he says. "I had just graduated from law school, was about to move from D.C. back to Los Angeles, and was taking the California bar three weeks later."
An unexpected outcome of Perkowski's diagnosis was a clearer sense of purpose he gained. But first his fears had to be resolved. Fortunately, that happened sooner than it likely would have in the earlier years of the HIV pandemic.
"The person delivering the news told me exactly what my brain needed to hear: 'You're not going to die from this.' As time went on, I came to realize that my diagnosis was a gift. In addition to fighting for the rights of LGBTQ+ people, I fight for equal treatment for people living with HIV."
As Chair of APLA Health's Board of Directors, he's helped lead the organization during its transition from an AIDS service organization (formerly, AIDS Project Los Angeles) to a health care clinic serving LGBTQ+ and other marginalized communities while maintaining a focus on HIV care. During his tenure at APLA Health, the organization has nearly tripled its budget to $60 million, becoming one of the largest health centers in the Los Angeles area.
Experience has taught Perkowski that the work of a civil rights attorney in the LGBTQ+ and HIV spaces won't end anytime soon. Discrimination has a way of persisting and rearing its ugly head just when you think the fight is almost won. A professional history of pro bono and the trend for bigotry and discrimination to get dressed up in so-called religious freedom are among the reasons Perkowski says he's committed to the fight for equality and justice for the long haul.