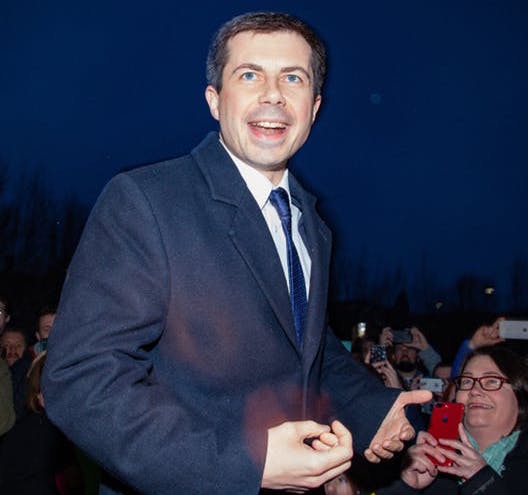 (Photo: Pete Buttigieg)
If the 2020 presidential election were held today, South Bend Mayor Pete Buttigieg would be winning the general election by 9 points, according to a new poll, reports LGBTQ Nation.
The new Quinnipiac University Poll other findings: 54 percent of registered voters say that they would vote for former Vice President Joe Biden, while only 38 percent would vote for President Trump. Matchups against other top Democrats show: Vermont Sen. Bernie Sanders topping Trump 53 – 39 percent; Massachusetts Sen. Elizabeth Warren ahead of Trump 52 – 40 percent; California Sen. Kamala Harris beating Trump 51 – 40 percent; South Bend Mayor Pete Buttigieg leading with 49 percent to Trump's 40 percent.
READ MORE HERE:
https://www.lgbtqnation.com/2019/08/new-polling-shows-candidate-pete-buttigieg-beat-donald-trump-presidential-election/