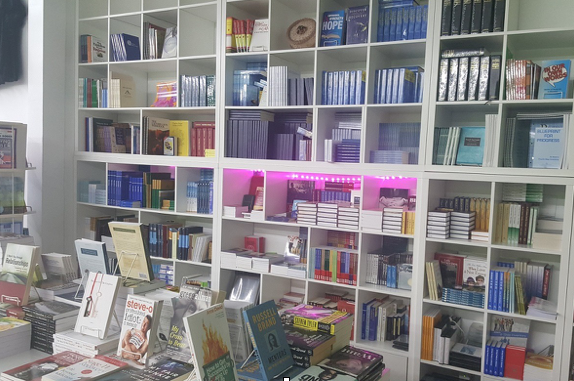 My 12 Step Store opens its new and expanded Recovery Super store and celebrates National Recovery Month with a book launch meet-and-greet with two celebrity authors on September 6th (National Read a Book Day). The authors will be reading, signing books—and showing what a filter-free sober life looks like.
Debut author Emily Lynn Paulson's memoir, Highlight Real: Finding Honesty and Recovery Behind the Filtered Life, is the true story of what happens when a so-called perfect mother and businesswoman is forced to find reckoning with her past and build a future based on the authenticity she has always sought. 
Television personality, journalist and publisher Anna David will also be signing and reading from her latest book How to Get successful by Fu*king Up Your Life.
My 12 Step Store is celebrating 16 years of service to the recovery community. Specializing in 12-step literature and the largest collection of recovery medallions, jewelry and sober apparel that exists.
Event Date:
Friday September 6th, 2019 from 7 – 9p with Refreshments and Prizes 
Location: 8730 Santa Monica Blvd West Hollywood CA 90069 
Parking: behind store off Huntley Dr and across the street at https://www.lazparking.com/local/west-hollywood-ca/901-hancock  For more information contact www.my12stepstore.com 310 623 1702
RSVP https://highlightreallaunch.splashthat.com/https://highlightreallaunch.splashthat.com/.