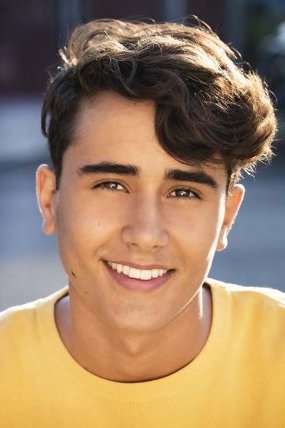 (Photo: Michael Cimino. Courtesy of Chaize Macklin/ Walt Disney/ 20th Century Fox Television)
Love, Simon, the Disney+ series based on the beloved 2018 movie, has found its lead actor, reports The Hollywood Reporter.
Up-and-coming actor Michael Cimino (Annabelle Comes Home) will lead the ensemble as Victor, a new student at Creekwood High School. Ana Ortiz (Whiskey Cavalier, Ugly Betty) will also star as Victor's mother, and Nick Robinson — who played the title role in the film — has signed on as a producer and will narrate the show.
The series is set to go into production later this month but doesn't yet have a premiere date; Disney+ is due to launch in November.
"Love, Simon is a powerful story embraced by critics and audiences alike for its universal messages of authenticity, love, and acceptance," Agnes Chu, senior VP content at Disney+, said in a statement. "We are honored to partner with the talented team at 20th Century Fox Television to bring this new chapter of a beloved story to Disney+, continuing the personal and uplifting narrative that captivated fans of the original film."
READ MORE HERE:
https://www.hollywoodreporter.com/live-feed/love-simon-disney-series-finds-lead-actor-michael-cimino-1232334