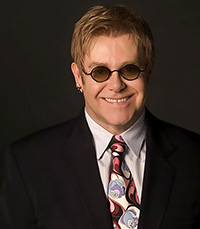 Elton John has celebrated 29 years of sobriety, reports Gay Times.
The legendary British singer has been open about his struggles with addiction throughout his career, and the subject came back into the public consciousness with the release of biopic Rocketman, which was based on his rise to fame.
Now, in an post on social media, he's marked the 29th anniversary since he went clean in 1990, sharing an emotional message alongside a photo of his Alcoholics Anonymous sobriety badge.
"29 years ago today, I was a broken man," he wrote on Twitter. "I finally summoned up the courage to say 3 words that would change my life: 'I need help.'"
"Thank-you to all the selfless people who have helped me on my journey through sobriety. I am eternally grateful."
READ MORE HERE:
https://www.gaytimes.co.uk/culture/125293/elton-john-celebrates-29-years-of-sobriety-i-was-a-broken-man/