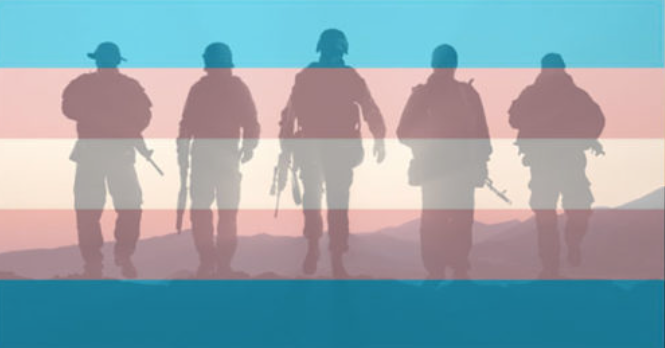 A federal judge yesterday rescinded the last block on Donald Trump's transgender military ban, paving the way for the military to purge transgender people from its ranks, reports LGBTQ Nation.
U.S. District Judge George Russell in Maryland accepted the Justice Department's motion to lift his injunction on the ban, citing a recent Supreme Court decision.
The military can now legally remove people from the military who begin their transitions and block transgender people from signing up.
A Justice Department spokesperson said that they are "pleased" with the decision.
The ACLU said that it was "deeply disappointed" by the decision.
"We will continue to fight against this discriminatory policy and the Trump administration's attacks on transgender people," said ACLU attorney Joshua Block.
READ MORE HERE:
https://www.lgbtqnation.com/2019/03/federal-court-ruled-trump-can-implement-transgender-military-ban/?utm_source=LGBTQ+Nation+Subscribers&utm_campaign=2fffb76907-EMAIL_CAMPAIGN_2019_03_08_05_14&utm_medium=email&utm_term=0_c4eab596bd-2fffb76907-430297749