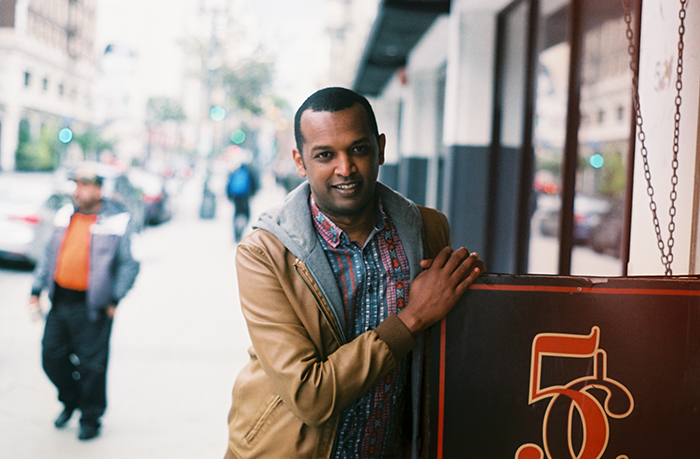 FINDING HOME
Pickle chats with comedian, writer, actor, Solomon Georgio about breaking into stand-up comedy, Spongebob Squarepants and sad white people.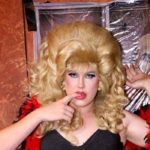 Solomon Georgio drew his own pornography. That is to say, he is quite creative. He was obsessed with comic books as a child and wanted to be a cartoonist. Then, "puberty happened," and he decided to put his artistic skills to the test, until his extremely religious Ethiopian parents discovered his collection. How were they about the gay thing? "They were not cool at all." I wish I could have been given a visual but sadly the evidence was destroyed, or disappeared. At any rate, I would not be peering into the collection of Mr. Georgio's teenage comic book sex fantasies at this particular luncheon, which we enjoyed at the truly iconic Nickel Diner on Main Street in Downtown Los Angeles.
A moment about the Nickel which is situated between two single-occupancy residences and is "skid row adjacent." As a native to LA, the diner has actually been a significant part of my own life, so I was thrilled when Kristen Trattner and Monica May, partners and owners of the Nickel, agreed to host us for a meal and conversation.
---
"[At the AGE of 17] I left in the middle of the night, got on a Greyhound because people don't know how old black children are so they just gave me the ticket. It was 1999. Hit Me Baby One More Time had just come out and I was in LA."


---
In fact, I enjoyed my last semi-awkward- but-pleasant-enough father-son bonding time post-gym lunch fairly wordless with my pops at the Nickel, and another slightly awkward pre-Anything Goes at the Ahmanson dinner with my Stepfather. My parents, as it turns out, are not so much upset by my queerness as they are intent on rubbing their own gay antics in my well-moisturized, unblemished skin (I write that to remind them that while they are happily married, I still enjoy my youth, and all my medications are still for my brain rather than my organs).
But back to Solomon. He is Ethiopian, but his family immigrated from Sudan in 1985 just before he turned four. Some of his first vivid memory is of the plane ride over, where they offered him our sugary yogurt with fruit in it (aka what other countries refer to as "dessert") "My mind was completely blown. Whatever place has this, let's stay. This land of sugar and diabetes I want to be in and consume myself with."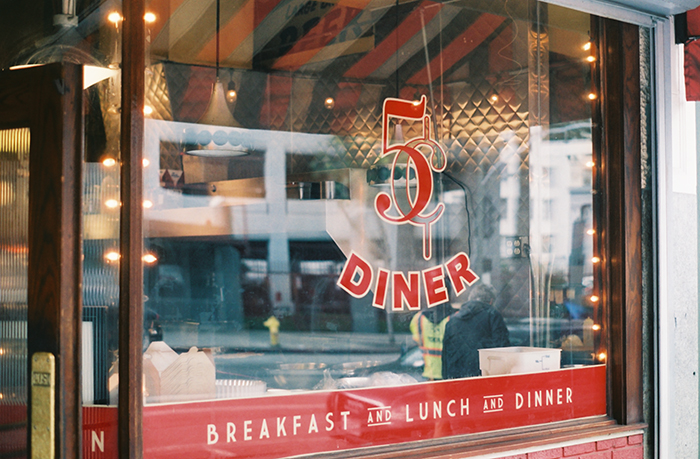 After moving around a bit to a few places including Missouri ("where you get the worst parts of the South and the Midwest, both the blatant and subtle racism that blended together to create an amuse bouche of American Culture") and Fresno, his family ended up nesting in Seattle in 1994. The height of the "Grunge" era. "I didn't understand why all these white people were so sad!" Home was not necessarily where Solomon's heart was and at 17, after months of saving money from his job as a manager at Subway (and at this point in the story I opened up and admitted that the people who most intimidate me in this world to this day are baristas, store managers and retail workers—maybe because I never got to fulfill my teenage dream of working at an American Apparel? Someday, perhaps) Solomon packed up his things and ran away.
"I left in the middle of the night, got on a Greyhound because people don't know how old black children are so they just gave me the ticket. It was 1999. Hit Me Baby One More Time had just come out and I was in LA."
He thought he would be famous, and had vague dreams of success but few plans. After five months, things didn't work out and he returned home. He returned to our humble desert paradise at 24, and discovered his love for doing stand up. Growing up he had loved comedy—his family got two vinyls when they moved to America with their record player: the Grease soundtrack and George Carlin's FM & AM comedy record.
"We as a family became obsessed with comedy even though we didn't fully understand English. We did understand call and response, and so I had a better understanding of the rhythm of stand up before I even knew what a joke was. I tried it first (stand up) when I was 17 and I bombed so hard that I was booed offstage. I never thought I would be funny intentionally."
Solomon persisted, and ended up onstage at a show when a comic dropped out last minute. He had made the bartender laugh, and she got him to take the set. "I had 45 minutes and it was all my friends. But it worked out." Solomon also writes, which he describes as "an unintentional success." Although perhaps unintentional, it is definitely impressive. He has written for Adam Ruins Everything, Crashing, and my personal favorite, Spongebob Squarepants.
Currently, Solomon is writing for High Fidelity, an upcoming TV series adapted from the Nick Hornby novel of the same name, a project that will take some time to come out, but that he's quite excited for.
I asked about his process. Solomon draws a lot of material from his own personal experience but he doesn't have a formal way of developing comedy; he lets the jokes evolve over time in his head. "Because I'm a mess."
I used that as an opportunity to segue into a conversation about his personal life, which according to him, doesn't exist. "I don't really have a personal life." I didn't press it, but figured that some quickfire questions might reveal some of that information.
Favorite sex position? Missionary.
Why? No reason.
Favorite candy? Butterfinger.
Favorite side dish? (A pause.) Mac N Cheese. ("Why did it take me so long to say that?")
Favorite comedian? Richard Pryor.
If he could only eat one type of food for the rest of his life? Ethiopian. It is "unforgivably" spicy.
Favorite Harry Potter character? (He's a big fan) Hermione Granger.
We agree that she should have been the star of the series, and I will use this (my LGBTQ+ magazine column I tricked THE FIGHT into giving me) as an opportunity to attack Harry. "We're just forgiving this white boy for everything!" Solomon opined. Indeed, Mr. Potter's heroism is truly emblematic of White Privilege. He's born into it, never really rises to its demands but still expects everyone to treat him a certain way as if he's above the Wizarding law. (And insists that he doesn't want the attention.) He also causes a tremendous amount of damage around him and is idolized for his ability to stagger mediocrely through his charmed (pun intended) and gilded life leading up to the only useful thing he ever does, which is to just die. Even then, though, he is returned to life and protected by the "magic of love" because God forbid he suffer any real pain. I digress. You're welcome.
Favorite Cartoon? Bob's Burgers.
Favorite Superhero? Storm (Rogue is a close second).
If he could win only one piece of the EGOT (Emmy, Grammy, Oscar, Tony) which would it be? The Emmy.
Why? He feels like you could get more of them.
---
Solomon Georgio's debut album, Homonegro Superior is available on many platforms, including iTunes, Amazon and Spotify. You can find him on twitter and instagram @solomongeorgio.