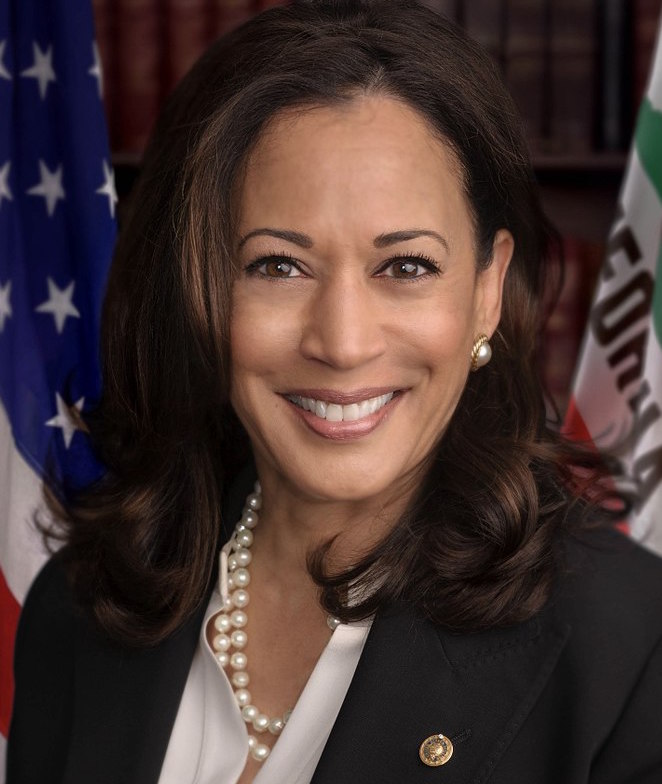 (Photo: Kamala Harris)
The Trump administration appears poised to implement a ban on transgender service members in the U.S. military, following a ruling from a federal court judge giving it the green light, reports Think Progress.
"In light of the district court's decision yesterday to stay the preliminary injunction in Stone v. Trump … there is no longer any impediment to the military's implementation of the Mattis policy," Justice Department lawyers wrote in a filing in federal court in Washington, D.C. this past Friday.
Under the new policy, no one can join the military if they are not living in their sex assigned at birth, with the exception of currently-enlisted transgender service members who have had their gender changed in the military personnel system.
Additionally, any person currently serving who comes out as trans will be discharged and/or forced to remain in their sex assigned at birth.
A few 2020 Dem Presidential candidates responded to the ban this weekend on Twitter.
Kamala Harris
@KamalaHarris
This Administration is barging straight ahead with their despicable ban, turning their backs on those who want to serve our nation. Transgender members of our military don't deserve this uncertainty.
Cory Booker
@CoryBooker
Transgender servicemembers are heroes, just like all other servicemembers risking their lives for our country. President Trump's effort to ban them doesn't just fly in the face of our collective values—it's a national security threat.
Kirsten Gillibrand
@SenGillibrand
This policy is wrong, hateful, unnecessary and an insult to our troops. The only possible conclusion is that this president cares more about his own bigoted agenda than the military readiness and security of this country, or the people who fight for it.
Elizabeth Warren
@ewarren
Let's be clear: Banning service-members based on gender identity is unconstitutional. We must keep fighting our hearts out until every trans American is free to be themselves and serve their country without discrimination.