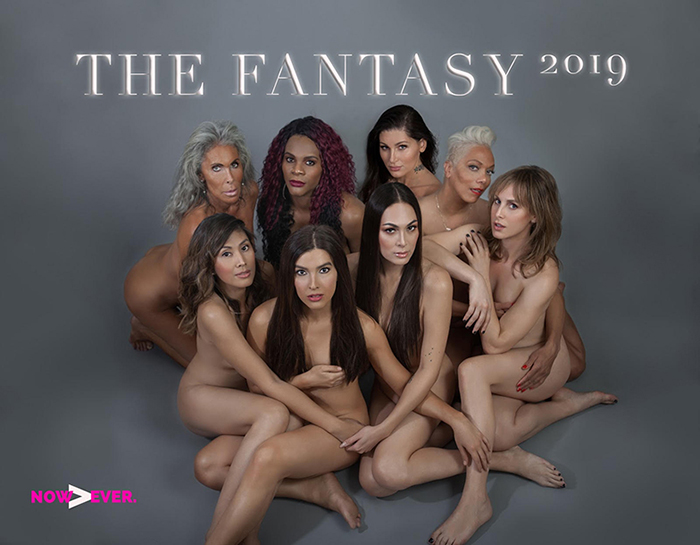 Celebrating Trans Women
"The Fantasy" calendar was created in response to Victoria's Secret ban on transgender models.
BY ORLY LYONNE
Rain Valdez has produced a new calendar celebrating trans women, reports Gay Times.
The Los Angeles based actress and filmmaker created the calendar after a Victoria's Secret executive said that trans women shouldn't be included on their runways.
The lingerie company's chief marketing officer, Ed Razek told Vogue that he had "considered" including plus-size and trans models, but said he decided against it because the Victoria's Secret runways are "a fantasy."
In response to the controversy, Rain and her Now More Than Ever producing team, Kellen Quinn and Alessandro Nori, decided to create a calendar of multicultural women of trans experience simply called "The Fantasy."
"We will continue creating content that celebrates our existence and reverses the shame and stigma associated with our experiences as trans women, because it's tiring and inauthentic," said Valdez.
The women featured are: Zackary Drucker, Trace Lysette, Rain Valdez, Cassandra James, Lina Bradford, Rosalyne Blumenstein, Carolina Gutierrez, Lee Te, Juliana Joel, Sarah Parlow, Blossom Brown and 8Maria Roman.
The limited edition calendar is on sale now for $35, and a percentage of proceeds will benefit Trans Latina Coalition.
---
For more info visit: www.noweverartists.com.