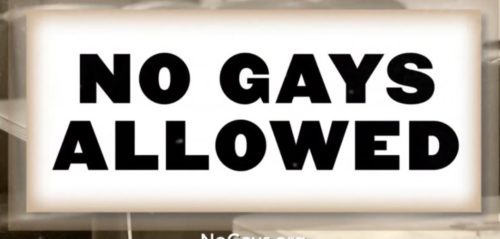 A billboard that says "NO GAYS ALLOWED" was put up in Times Square in New York City, reports LGBTQ Nation.
The sign is part of a campaign by a group called Citizens for Transparency to shed light on the Alliance Defending Freedom (ADF), a hate group that has been behind several recent legal campaigns to limit protections for LGBTQ people.
The billboard directs people to NoGays.org, a website that gives information about ADF's agenda, which includes fighting anti-discrimination laws, supporting conversion therapy, and promoting the myth that allowing transgender people to use the appropriate restroom will lead to violence against women.
WATCH THE SITE'S VIDEO HERE: