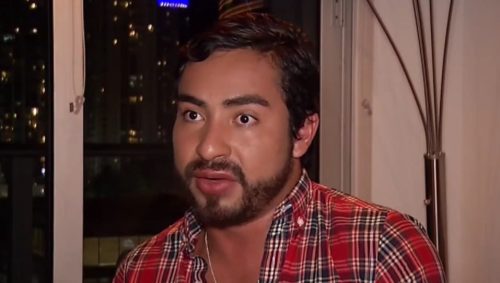 (Screenshot/NBC 6)
A gay man said that he feared for his life when a Lyft driver pulled a gun on him, reports LGBTQ Nation.
Florida resident Andres Berreondo said that he called a Lyft yesterday afternoon to visit a family friend. He put two large packages in the back and rode in the front passenger seat.
"I can tell he was with an attitude, and even from the beginning with this bad energy," Berreondo said.
He said that the driver wasn't following the GPS, but when he pointed it out the driver snapped and shouted homophobic slurs.
The driver then pulled out a gun and said, "I want to kill everyone that is gay."
READ MORE AND WATCH VIDEO HERE:
https://www.lgbtqnation.com/2018/11/lyft-driver-pulls-gun-tells-passenger-want-kill-gay-people/