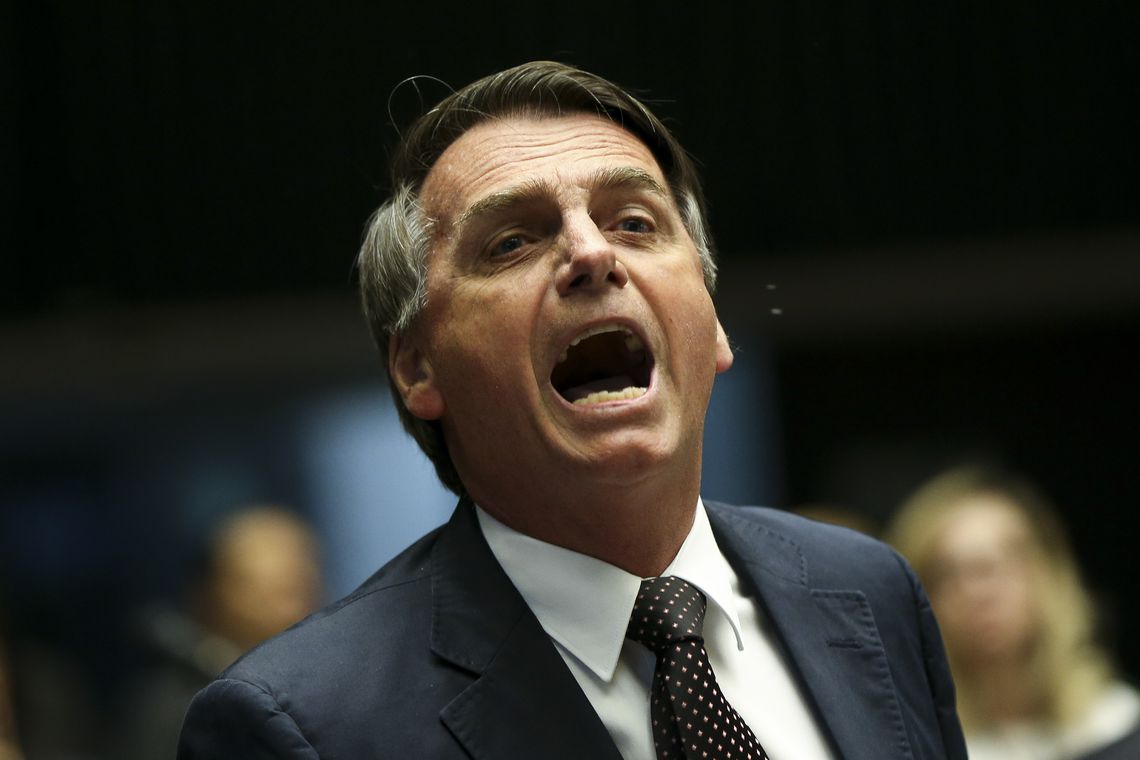 (Photo: Jair Bolsonaro)
Far-right Brazilian lawmaker Jair Bolsonaro, the so-called Trump of the Tropics, was elected president of the world's fourth-largest democracy on Sunday, reports NBC News.
Once considered unelectable due, in part, to his long history of offensive comments — he implied women who are raped "deserve it" and has said he'd be "incapable of loving a homosexual son" — the 63-year-old former military captain proved his detractors wrong.
"This is a major worry for us," Rivania Rodrigues, a member of the Pernambuco LGBTQ Forum, told NBC News. "This is not just a question of partisan politics: It's a question of survival."
Rodrigues said since Bolsonaro started leading in the presidential polls, people have become more emboldened in terms of publicly expressing anti-gay views. "There's always someone shouting from a car, 'You are all going to die now,'" she said.
READ MORE HERE:
https://www.nbcnews.com/feature/nbc-out/lgbtq-brazilians-edge-after-self-described-homophobic-lawmaker-elected-president-n925726