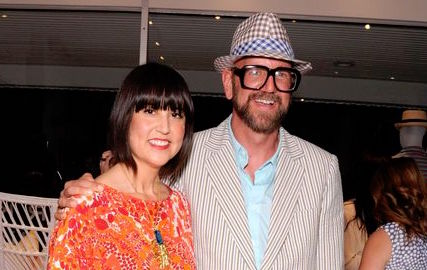 (Photo: Trina Turk, Jonathan Skow)
Jonathan Skow, 55, fashion designer and photographer known to many in the Coachella Valley and across the globe as Mr Turk, died Friday at Cedars-Sinai Medical Center in Los Angeles, according to an obituary released by a spokesperson for his wife, designer Trina Turk, reports The Desert Sun.
Skow was paralyzed a few weeks ago from the neck down during a swimming accident in Hawaii. He recently called his wife and his family into his room to say goodbye, Palm Springs City Council member and family friend J.R. Roberts said.
READ MORE HERE:
https://www.desertsun.com/story/news/2018/10/14/jonathan-skow-inspiration-behind-mr-turk-dies-los-angeles/1634626002/