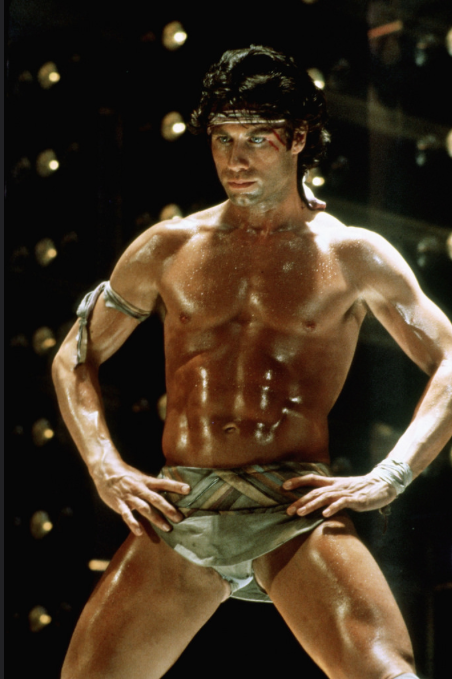 (Photo: John Travolta, back in the day)
In a SHOCKING new interview in UK's The Sun, Hollywood superstar Kirstie Alley reveals that her fellow controversial Church of Scientology member John Travolta – is totally NOT gay!
For a long time – reveals Alley –  they were madly in love but never consummated their relationship — a fact that has added to years of well-publicized claims about the 'Grease' star's sexuality.
But in a deeply personal exclusive interview about her A-list leading men, the 'Celebrity Big Brother' runner-up reveals she was the one to turn down her 'Look Who's Talking' co-star because she was determined to stay loyal to her then-husband Parker Stevenson.
She says: "John would agree it was mutual that we sort of fell in love with each other.
"It wasn't a sexual relationship because I'm not going to cheat on my husband. But you know I think there are things that are way worse than sexual relationships, than cheating on someone that way.
When asked if she thinks her best pal is gay, she vigorously shook her head and said, while swooning: "No I don't. I mean, I know him pretty well — and I know the love…"
READ MORE HERE:
http://www.foxnews.com/entertainment/2018/09/17/kirstie-alley-denies-rumors-that-john-travolta-is-gay-says-were-in-love.html