Trans
P
r
i
d
e
LA
A weekend celebration, the event included speakers, exhibits, and a pre-party at The Abbey in West Hollywood, hosted by THE FIGHT.
BY VICTOR MELAMED  |  PHOTOS BY TOM PARDOE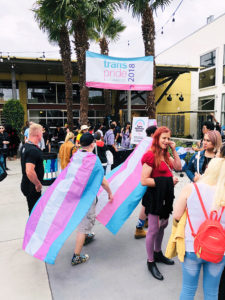 The Los Angeles LGBT Center's annual Trans Pride L.A. festival, one of the oldest and largest trans celebrations in the country,  took place last month at The Village at Ed Gould Plaza in Los Angeles. 
For the seventh consecutive year, Trans Pride L.A. kicked off with the Center's ongoing community forum series Big Queer Convo. This year's speaker was Minneapolis City Council member Andrea Jenkins, the nation's first openly transgender African-American woman to be elected to public office.
"We're always thrilled to welcome Trans Pride L.A. back to the Center," said Gina Bigham, the Center's Cultural Arts Coordinator and organizer of the festival. "It's one of our signature events each year at the Center and a wonderful opportunity to bring Southern California's trans and gender non-conforming communities together to celebrate our strength and resilience."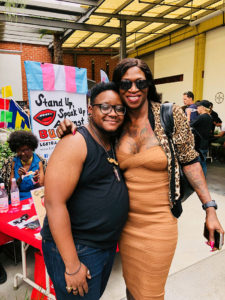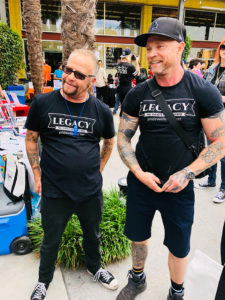 The event coincided with the opening of Let Me Show You Something Beautiful, an art exhibit in The Village's Advocate & Gochis Galleries, featuring the photography of Academy Award-nominated filmmaker/photojournalist Kimberlee Axcquaro. 
The celebration also included a self-defense workshop; a clothing swap sponsored by TransTribe Los Angeles; and a discussion with gender nonconforming/nonbinary panelists. 
A day before the event THE FIGHT magazine hosted the Trans Pride LA Pre-Party at The Abbey in West Hollywood.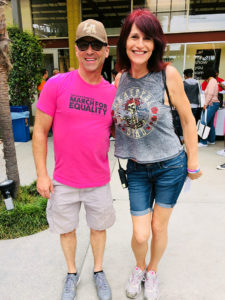 Trans Pride L.A.'s sponsors included Elizabeth Taylor AIDS Foundation, THE FIGHT magazine, and Happy Hippie Foundation. Transgender Law Center and TransTribe Los Angeles were community partners. The festival's music sponsor was Shadout. Exclusive vodka sponsor was Tito's Handmade Vodka.