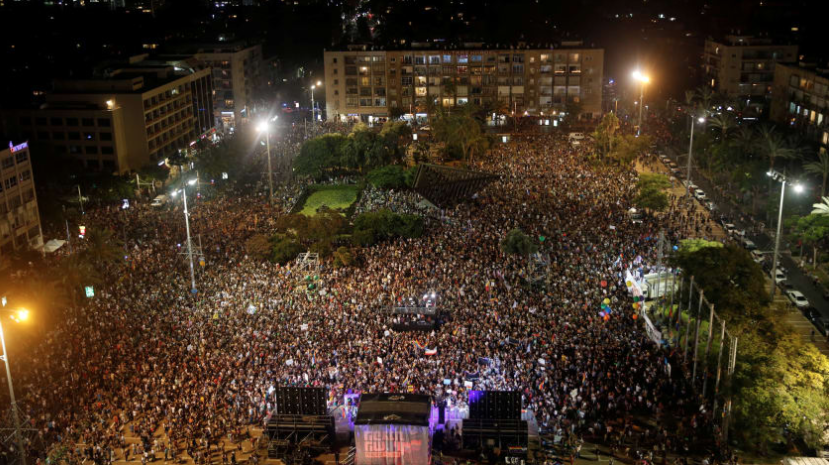 (The Tel Aviv rally at Rabin Square on behalf of the the LGBT community, July 22, 2018. Photo by Moti Milord. Courtesy of Ha-Aretz.)
Close to 100,000 people attended a rally in Tel Aviv's Rabin Square on Sunday evening, capping a day of demonstrations and a partial strike around the country in support of equal rights for Israel's LGBT population, reports the Israeli newspaper Ha-Aretz.
The strike call and demonstrations were sparked by the amendment to the surrogacy law and Prime Minister Benjamin Netanyahu's actions — saying Monday that he supports surrogacy for single fathers, but voting Wednesday against an amendment that would have done that. But the wave of protest, gained momentum over the past few days, appears to go far beyond opposition to a specific law, relating more generally to what the protesters say is a deprivation of the rights of LGBT individuals in many aspects of life.
READ MORE HERE:
https://www.haaretz.com/israel-news/.premium-mass-tel-aviv-rally-caps-day-of-nation-wide-protests-against-anti-lgbt-discrimination-1.6294179