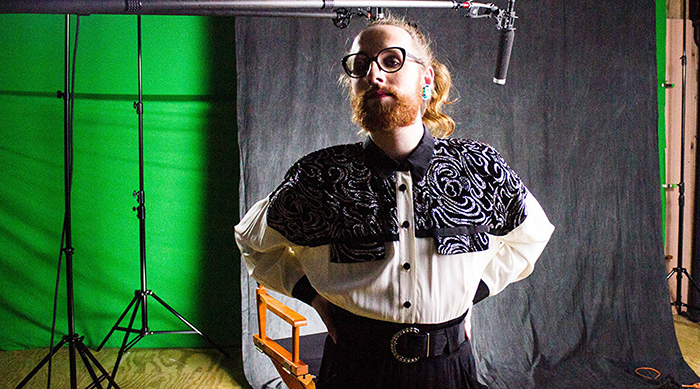 Director Jill Salvino on producing documentaries, queer films and "the female filmmaker question."
BY ROXIE PERKINS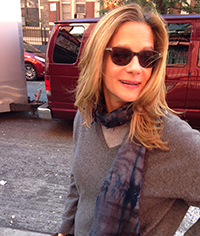 Jill Salvino is a writer and director who tells stories of under represented communities with particular interest in sharing authentic LGBTQ stories through the art of documentary filmmaking. 
Her first feature documentary, Between The Shades, centers on interviews with a vastly diverse group of LGBTQ+ people sharing their experiences of love and identity. The film premiered in Los Angeles at the The Dances with Films Festival and will be set for distribution soon. To learn more about Jill Salvino and her film visit the films' website: betweentheshades.com.
What inspired Between The Shades? 
It was inspired by a conversation. I was describing a friend to another friend and we started talking about all of the different shades of gay that exist. I wanted to examine that and then the premise just grew and expanded to [include all of] LGBTQIA. People that came out 50 years ago and people that came out yesterday—what they faced and what they feared—people in love and people never in love—how we label people and how they label themselves. Then we weaved all of that into a story that ended up telling itself. Truth be told, we are all the same. At the end of the day… Everyone just wants to be loved.
What about the present political climate made you want to put out a film like Between The Shades now?
In a political climate where not having human decency has become acceptable, supporting a group of people who have lived somewhat marginalized lives seems to be the epitome of human decency. So I hope people will find the time to come and see this film.
Truth be told, we are all the same.

 

At the end of the day… Everyone just wants to be loved."
What made you choose to present the stories through the lens of a documentary instead of a fiction film?
The audience knows what's real versus what's written. These are real stories told by real people—real moments that make your heart swell. Besides, I never could have scripted this. I'm not that good of a writer. 
As a female filmmaker telling queer stories, what is one thing you would like to see change in the film industry?
I always have trouble with the female filmmaker question—I think we all make our own opportunities. It also feels like this is the "year of the woman" to me. I have been invited to submit to many film festivals this past year just because they were looking for more female made films so I can't complain but rather thank those that suffered through. […] I think things are always changing and that's a good thing to me. […] Queer stories, straight stories—they are all just stories. 
Did you always know you wanted to be a filmmaker?
I went to art school and I knew I wanted to be a storyteller. I always wanted to boil things down and present a vision, my vision. Storytelling can come in many forms. From the written word to the silent nuances between moments on film—I respect them all. 
How did you get your start in film?
I got my start in film by being an advertising art director which later led me to being a commercial director. Thirty second commercials always felt really confining to me, so I graduated from there to making content and then to making short films. Between The Shades is my first feature.
Who are your queer and/or femme filmmaker heroes?
Penny Marshall because she came first for me. Kathryn Bigelow because she actually plans on how to blow shit up. And Patty Jenkins 'cause… Well, just cause.
What advice would you give to queer and/or femme people that want to become filmmakers today?
Passion. Passion must come first. Opportunity will follow. We all make our own way. 
Aside from your own film, what are recent queer films that you've been excited about?
Call Me By Your Name was a beautiful film and currently I'm in love with Disobedience. Rachel Weisz has two of my scripts right now so I paid particular attention to her performance. It was a bold and compelling film.
 Where can people come see and support the film?
Please keep following the film on Facebook and at www.betweentheshades.com. Distribution is just around the corner! In terms of what's next for me…..stay tuned!