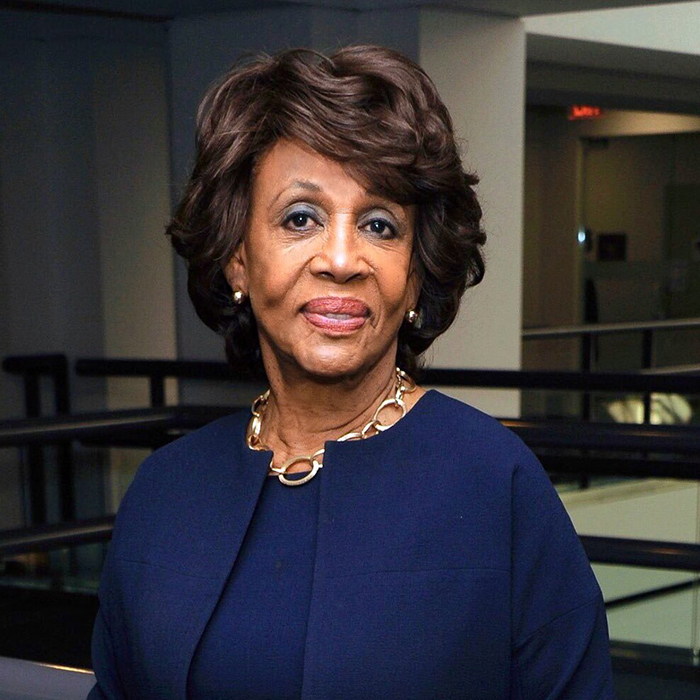 SAN PEDRO
Man Who Threatened To Kill Rep. Maxine Waters Pleads Guilty
A 45-year-old San Pedro man pleaded guilty last month to threatening to kill Rep. Maxine Waters, D-Los Angeles, over her opposition to President Donald Trump, reports Los Angeles Daily News.
Anthony Scott Lloyd faces sentencing July 16 on the single count of threatening a United States official. The charge carries a maximum possible sentence of 10 years behind bars.
Lloyd made the threat during a phone call to Waters' Capitol Hill office. "If you continue to make threats toward the president, you're going to wind up dead, Maxine, 'cause we'll kill you," Lloyd said in a voicemail.
He also used a racial slur—the N-word—to refer to Waters and an anti-gay slur in the message, according to Assistant U.S. Attorney Jake Nare, who read Lloyd's voicemail message to the court.
---
VENICE
World's Largest Free-Flying Rainbow Pride Flag At Venice Pride
Venice Pride will unveil the world's largest free-flying rainbow flag in Los Angeles for Venice Pride weekend, June 1-3, 2018. The flag will be unfurled June 1st to commemorate the first anniversary of the passing of rainbow flag creator Gilbert Baker.
The flag is set for a 10-City "United We Pride" Tour. L.A.'s Venice Beach neighborhood will host the flag for three days before gifting it to San Francisco to mark the rainbow flag's 40th anniversary. Throughout 2018 and early 2019 the flag will be passed to different host cities who will display it prominently during their own pride celebrations. 
---
NEWPORT BEACH
Restaurant Sued For Gay Bashing
Three gay men thrown out of a bar in an alleged gay bashing incident in Newport Beach, are suing the Siena Cucina Italiana restaurant for discrimination, reports Raw Story.
The incident, which took place last month and was partially captured on video, initially stemmed from a bartender believing the men had fake IDs.
In their lawsuit, the men said they asked to speak to the manager—and were met with gay slurs from the bartender. They were then forcefully taken out of the bar by a customer seated at the bar, who they refer to as a "criminal thug."
Angel Bonilla, one of the suit's complainants, is seen being physically pushed out by the customer in the recording of the incident, and is left writhing in pain on the sidewalk outside the establishment.
In their lawsuit, Bonilla said he needed medical attention.
The lawsuit alleges assault, battery, negligence, violation of civil rights and seeks at least $3 million in damages, reports Q Voice News.
---
LONG BEACH
Lawsuit Seeking To Remove Pride Flag Dismissed
A United States District Court judge dismissed a lawsuit that was filed last year seeking to remove the LGBT Pride flag from the offices of four members of Congress. Long Beach Congressman Alan Lowenthal, the first to display the flag outside his Capitol Hill office, was one of four named in the suit.
The suit was filed by Chris Sevier who alleged that the flag hanging in the halls of Congress violated his constitutional right to lobby congress, claiming that homosexuality is a religion and that all religions needed to be represented equally.
Judge Randolph D. Moss ruled "the gay rights movement bears no trappings of 'religion' as that concept is widely understood."
---
SAN DIEGO
Padres Kick Off LGBT Pride Night
The San Diego Padres kicked off the Major League Baseball's LGBT Pride night calendar with Out at the Park last month at Petco Park. They played against the New York Mets. The San Diego Gay Men's Chorus joined the San Diego Women's Chorus and San Diego Pride and Padres staff for rendition of the National Anthem. More than half of MLB's 30 teams will have a Pride night, with the majority taking place in June, which is LGBT Pride month.