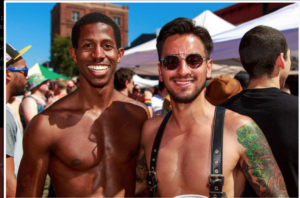 Supervisors in San Francisco have unanimously approved a resolution authorizing a gay and leather cultural district in the city's South of Market neighborhood.
Supervisor Jane Kim said before the vote Tuesday that legislation to designate a cultural district has been more than a decade in the making.
It will give the cultural district negotiating rights in future development and access to public money.
The neighborhood remains home to gay and kink bars and the popular Folsom Street Fair, which draws tens of thousands of people every year celebrating the San Francisco values of free speech and sexual freedom.