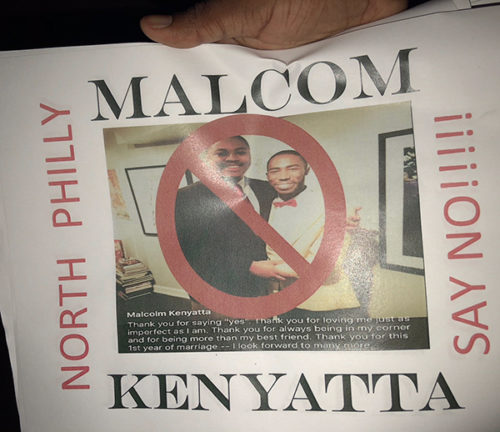 Malcolm Kenyatta is running for the Pennsylvania state legislator in today's primary election. If voters put him in the seat in November, he would be the first gay person of color elected in the state. That threatens and terrifies some people, reports LGBTQ Nation.
An unknown person or group has been distributing posters around the area showing a photo of Kenyatta with his ex-husband that has a giant "NO" symbol across it. The two are recently divorced.
The photo includes Kenyatta's social media caption celebrating their relationship while they were still married.
READ MORE HERE:
https://www.lgbtqnation.com/2018/05/antigay-posters-attack-candidate-pennsylvania-hours-polls-close/